Events and Celebrations
December 21, 2021
2023-02-28 11:33
Events and Celebrations
WE ARE REFLECTIVE
We work to widen the outlook of students. Virtues such as perseverance, sincerity, truthfulness, tolerance, discipline, and obedience are developed in pupils. In schools, all the students learn in a spirit of togetherness.
Their innate talents are put forth by encouraging them in taking part in games, sports, drama, essay competition, events and celebrations.
AIS also lays a foundation for the budding poets, scientists, writers, doctors, engineers, painters and musicians.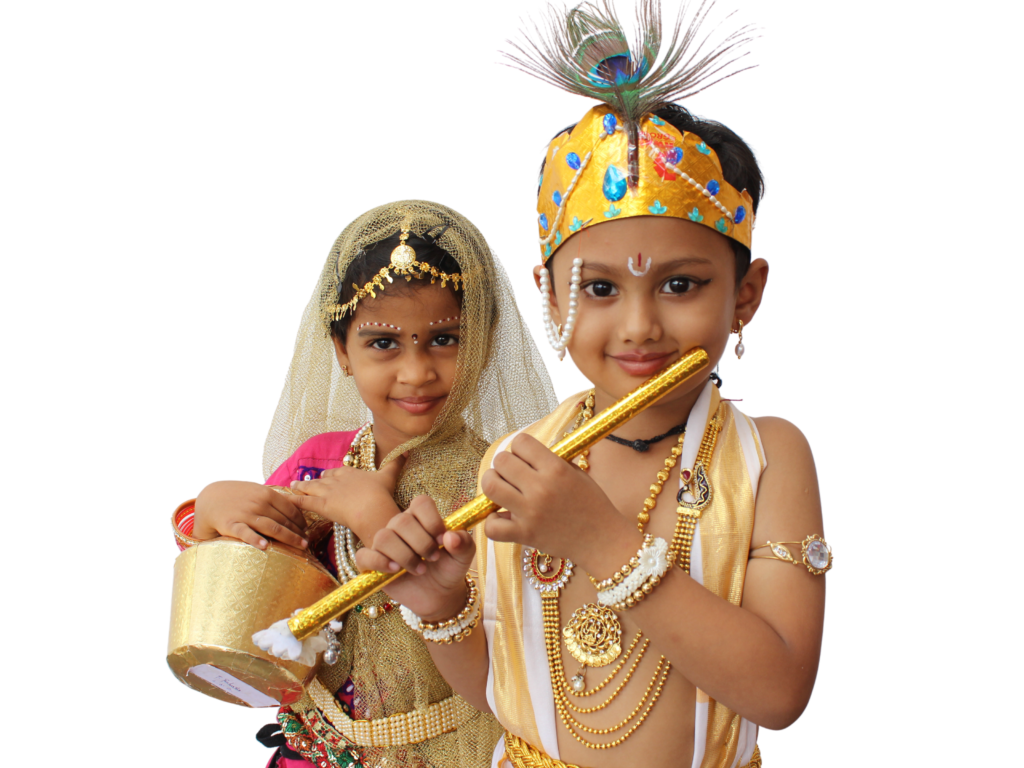 Thalir
"Your beliefs dosen't make you a better person but your behaviour does".
At Aksharam we understand that aside from learning academics, a child should also learn other important life skills. Mr. Karthik Ram.K and Mr.V. Ashyanth from Thalir was an enthusiastic team. They were invited to orient the students regarding the " Social Intelligence Aspects, Child Safety- short story of komal, Road Safety and Environment". Thus this helped the children to live in a safe environment.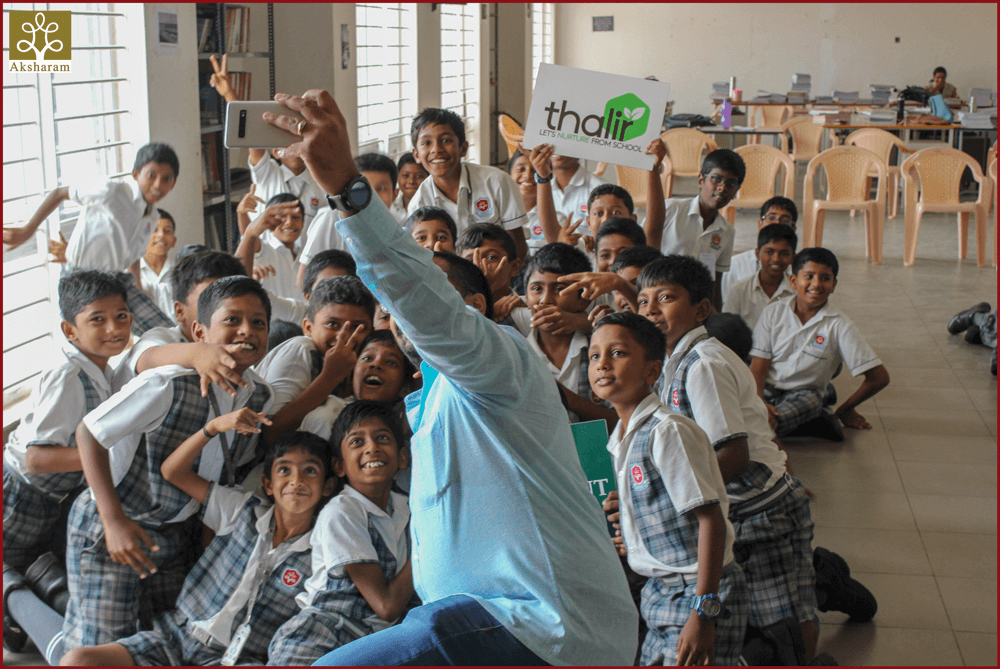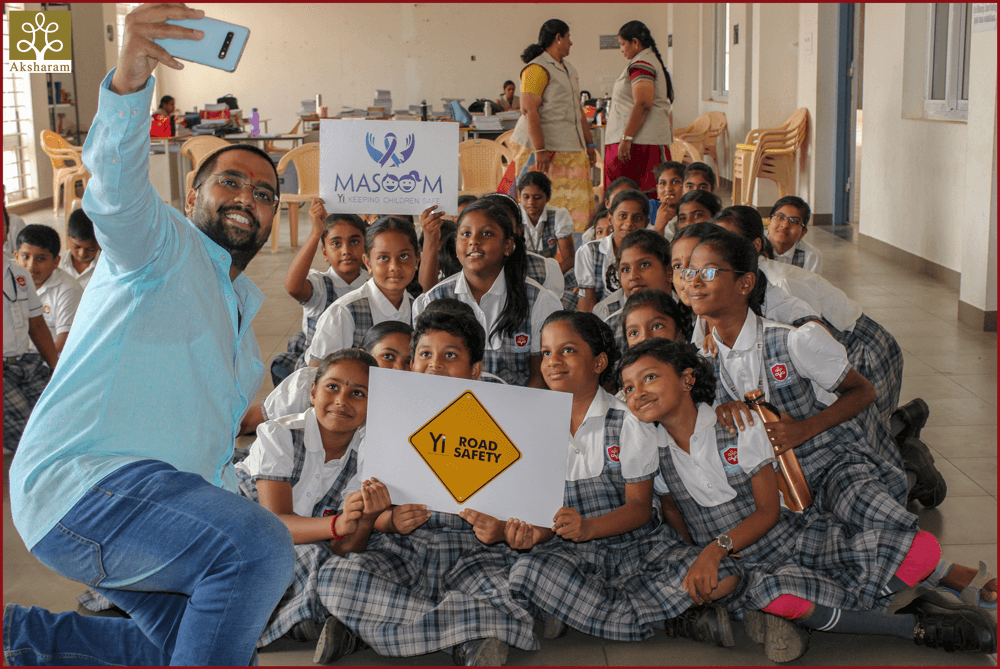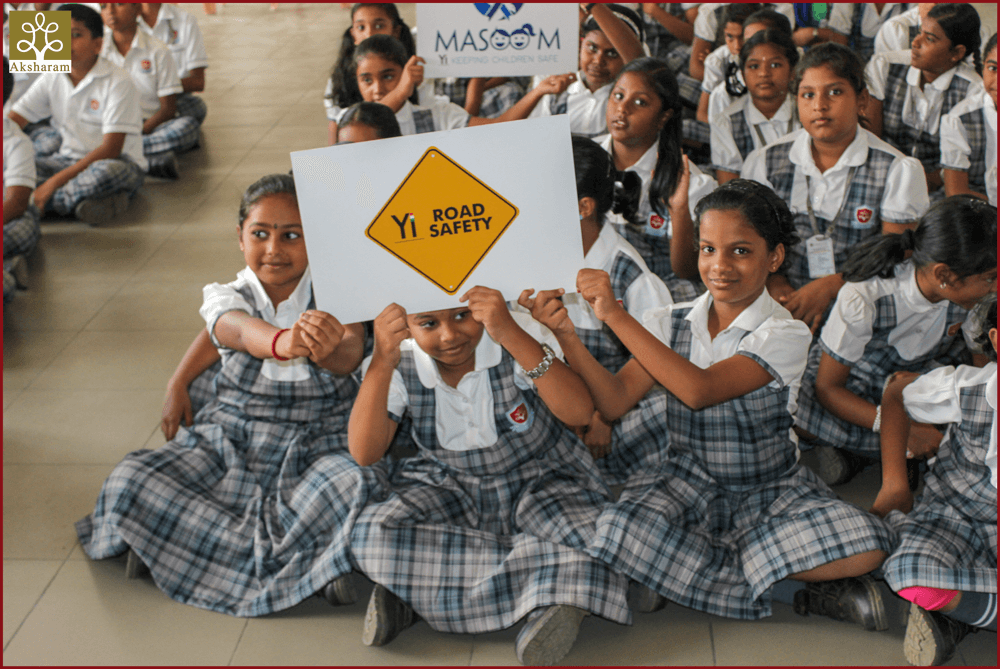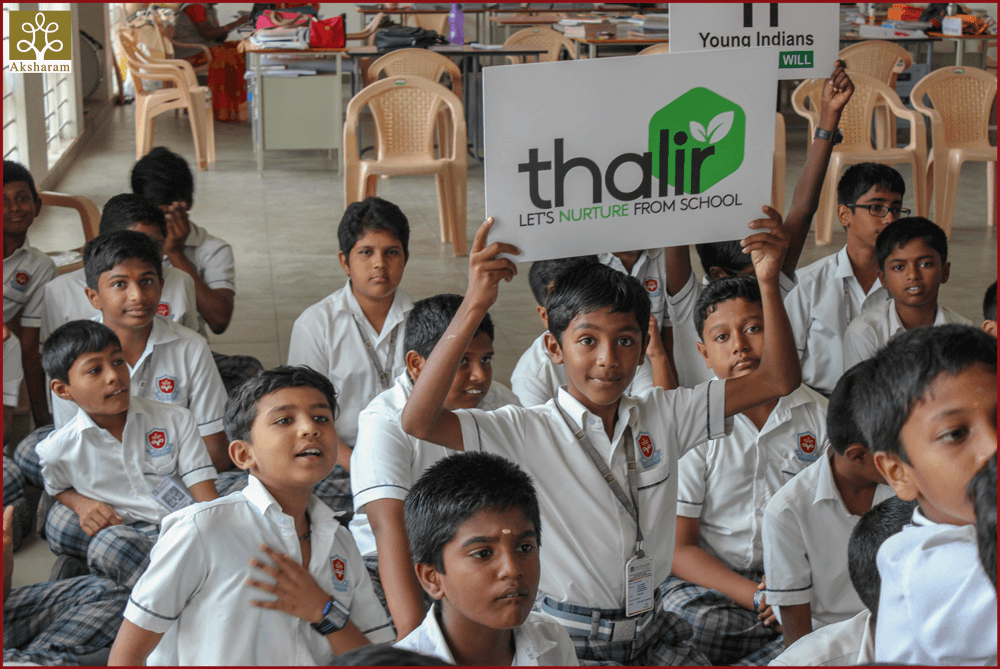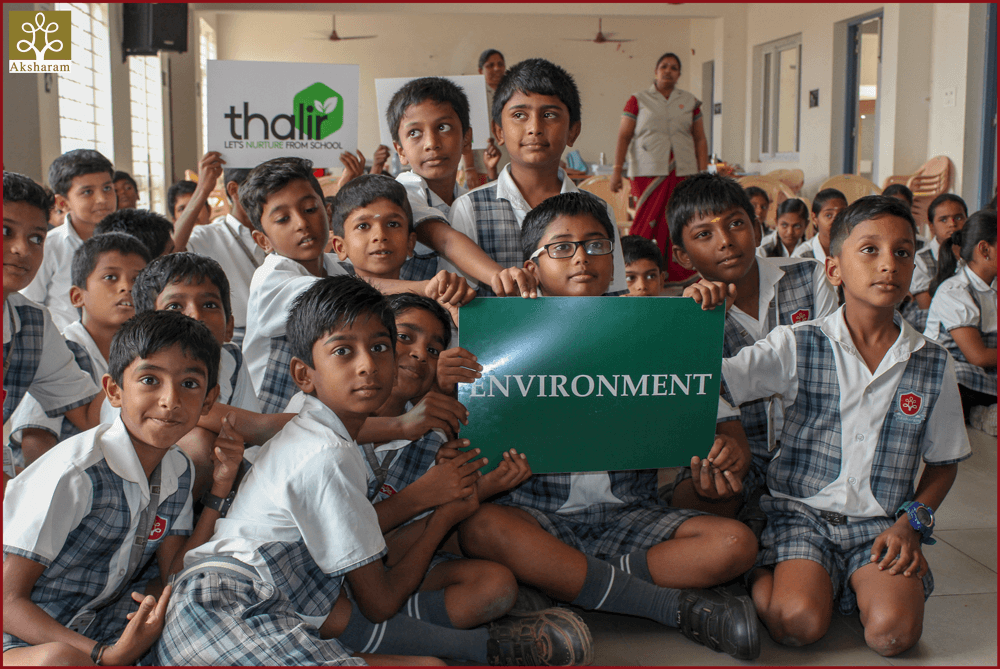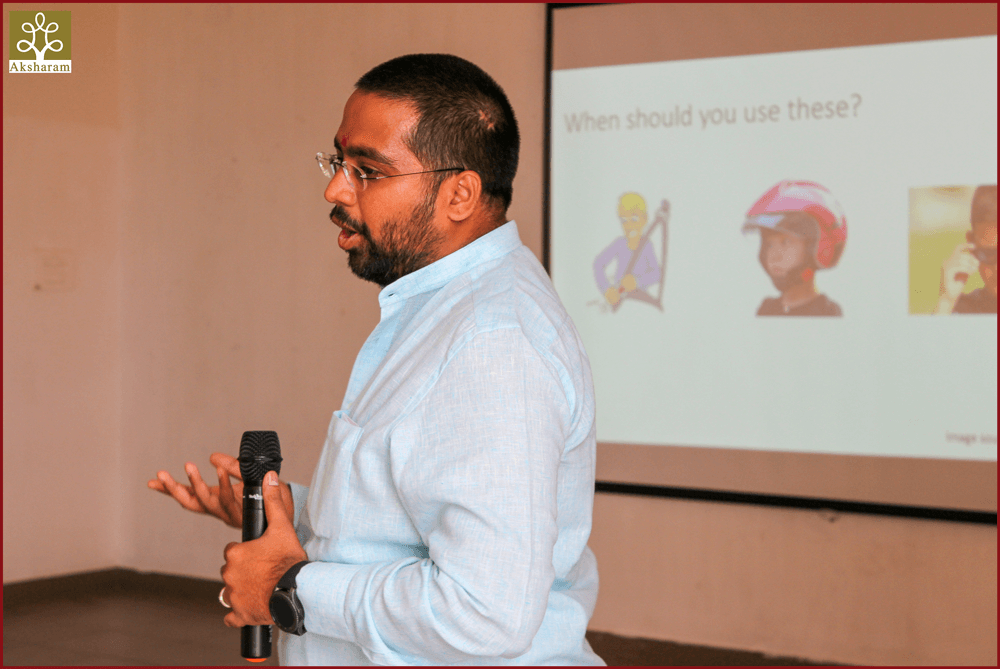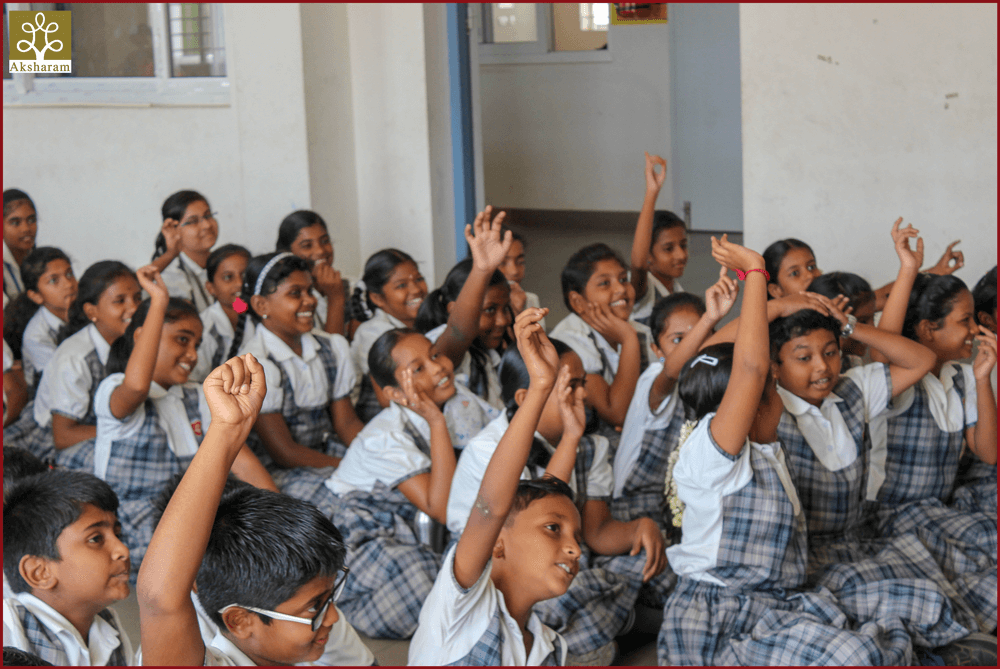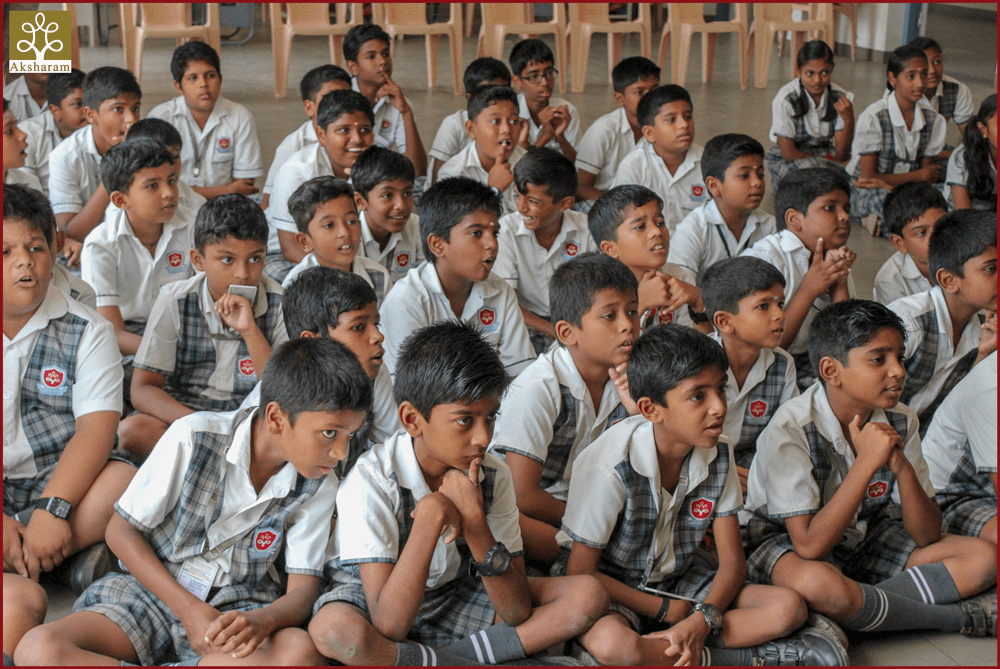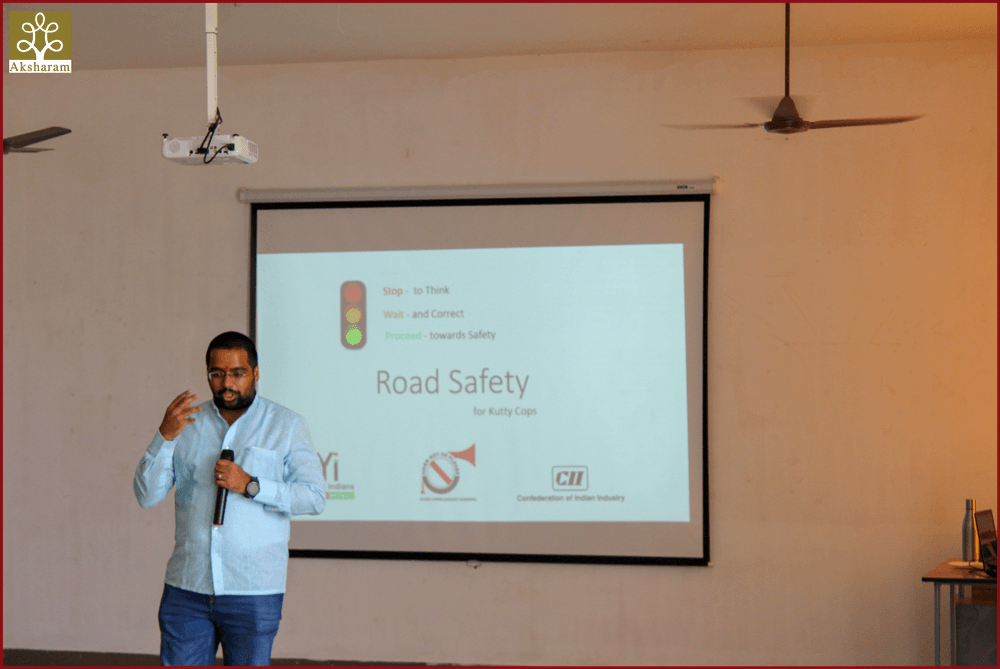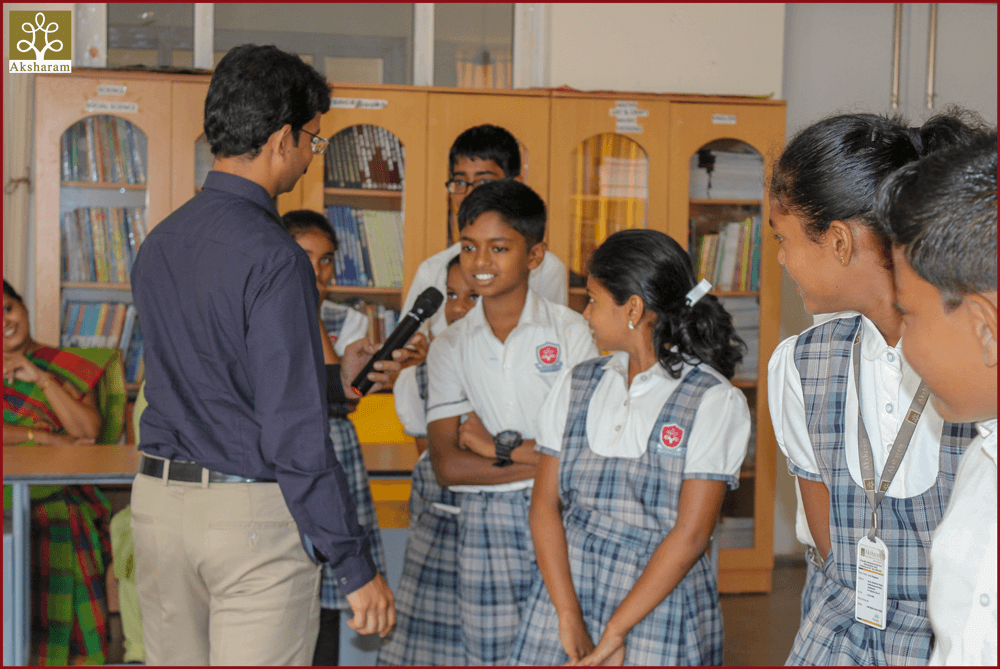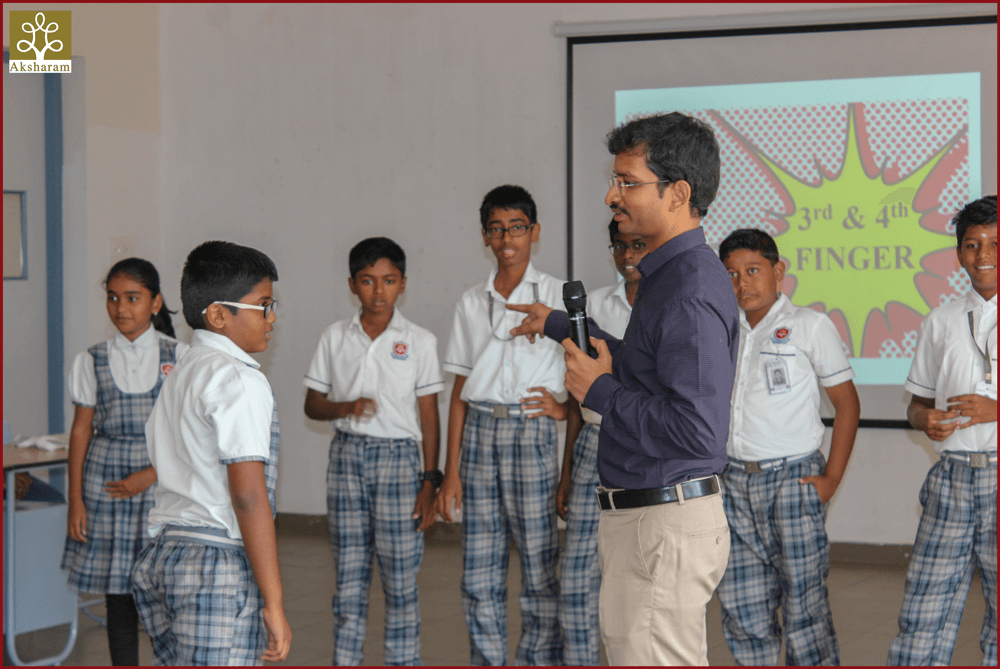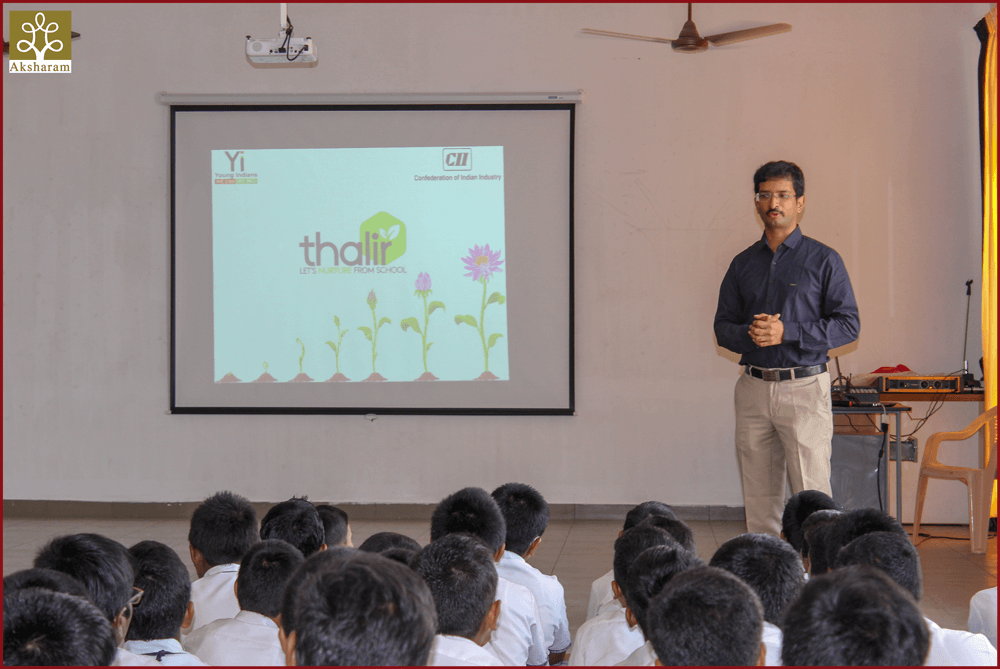 Sahodaya Juniors Inter-School Quiz Competition 2019-20
"The starting point of all achievement is desire." CbeSSC's organised an Interschool quiz competition Juniors 2019-20 was hosted by Aksharam and was graced the occasion with the presence of Dr. Ismail the Pediatrician and Mrs. Navamani mam the Sr. Principal of Angappa Educational Institution and President of Coimbatore Sahodaya . There where about 176 active participants from different schools who competed in different levels such as Prelims, Semifinals, and Finals. Every round was a mixed bag with questions from history, sports, language, vocabulary, and science. All the students were at the age of their seats to know the answers and the participants were very active. This quiz was truly a learning experience for both the audience and the participants. 

At the end SNS Academy bagged the first prize, Chinmaya International Resedential School and Aksharam International School bagged the second prize and Third prize was won by Srinivasa Public School.
Winning moments are captured for you!!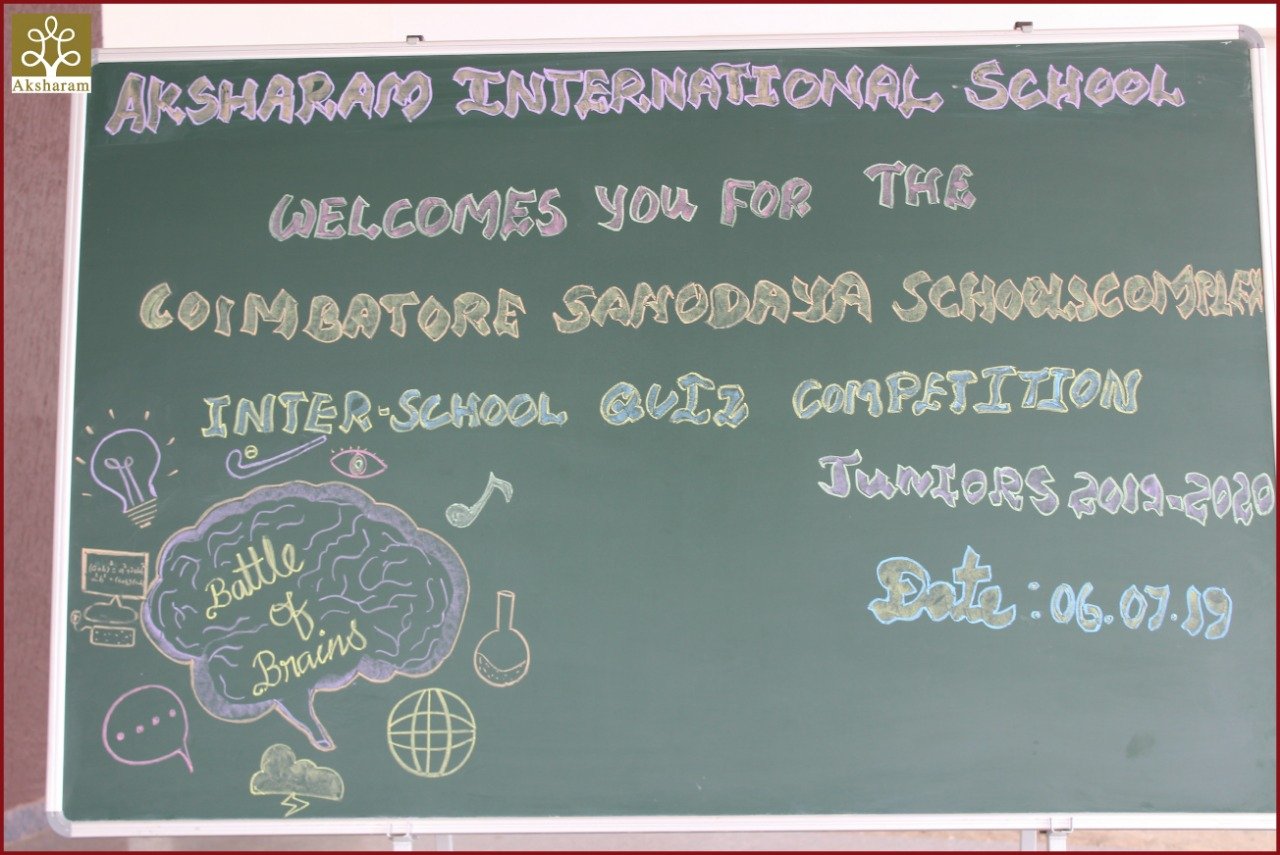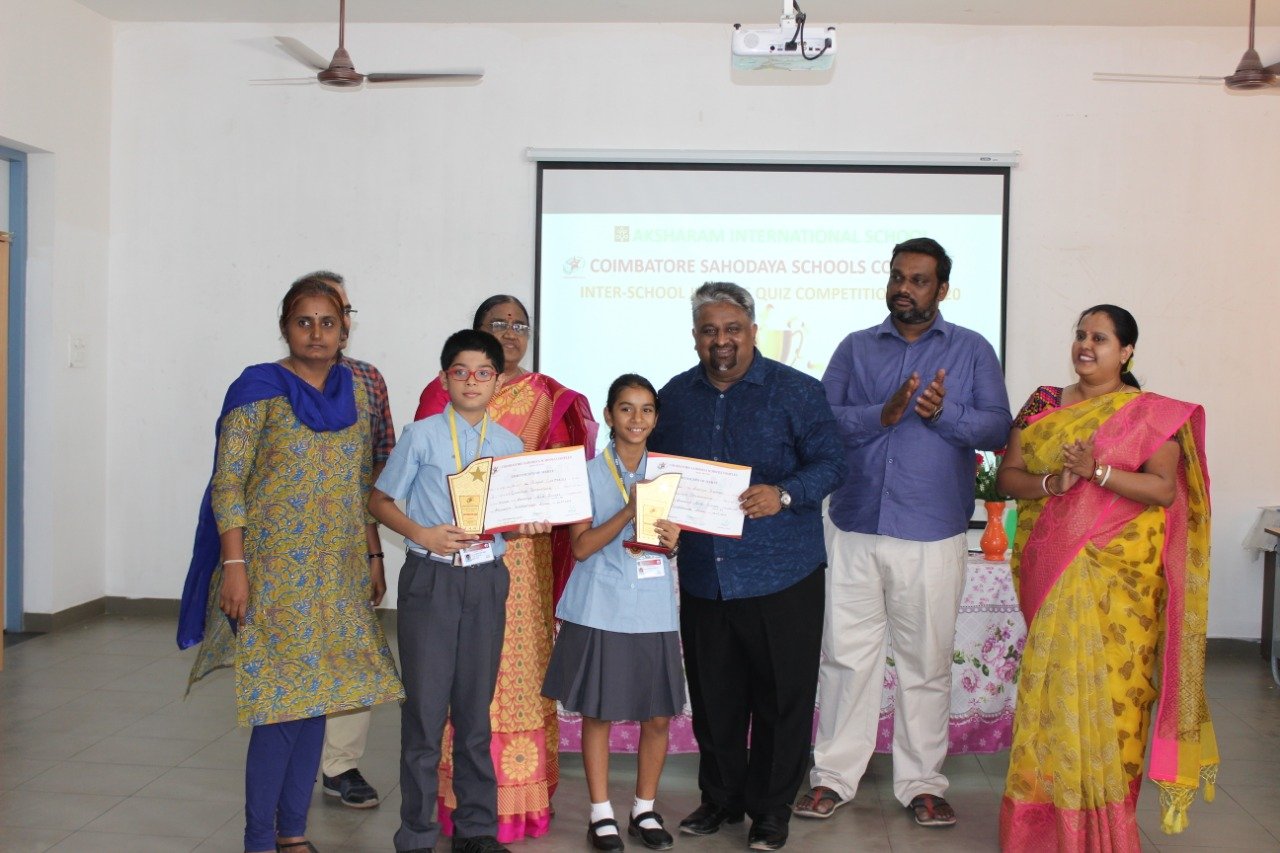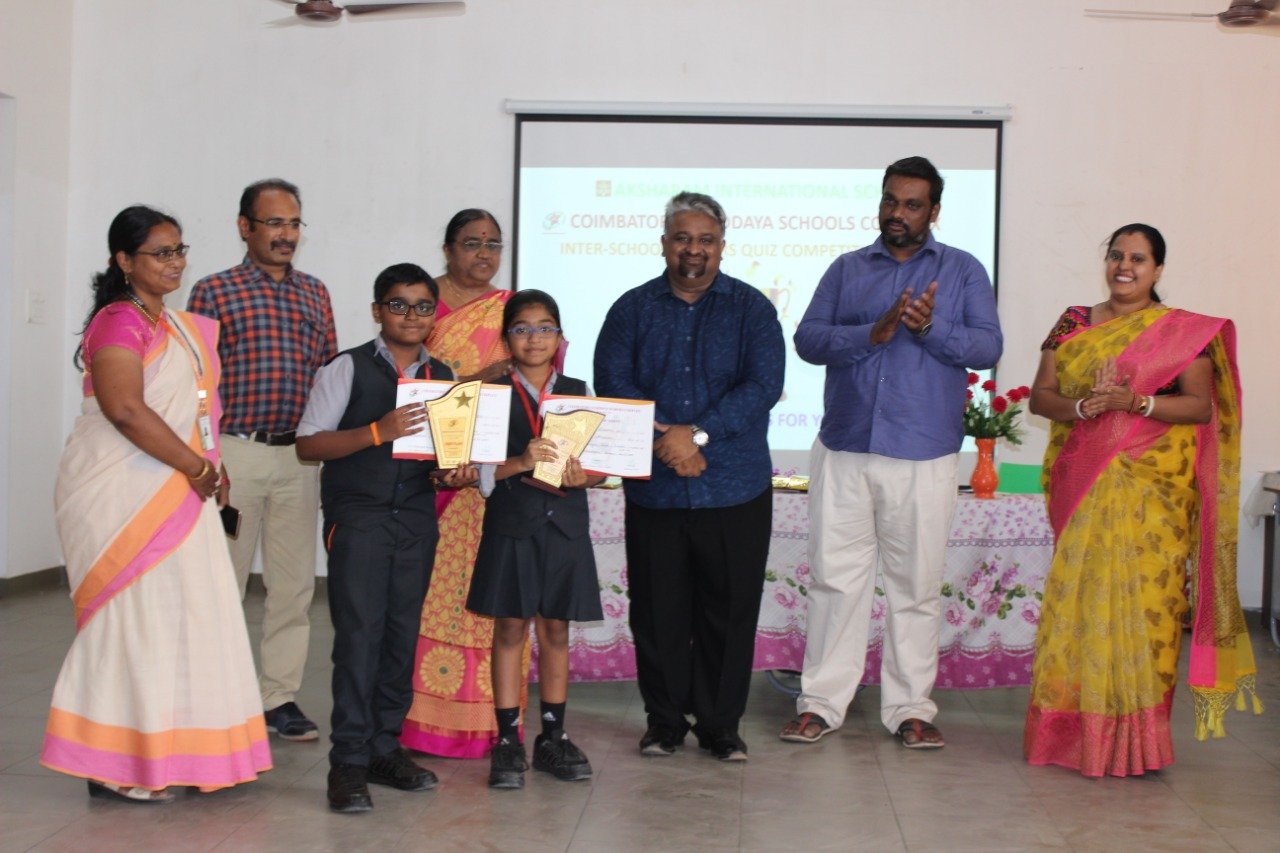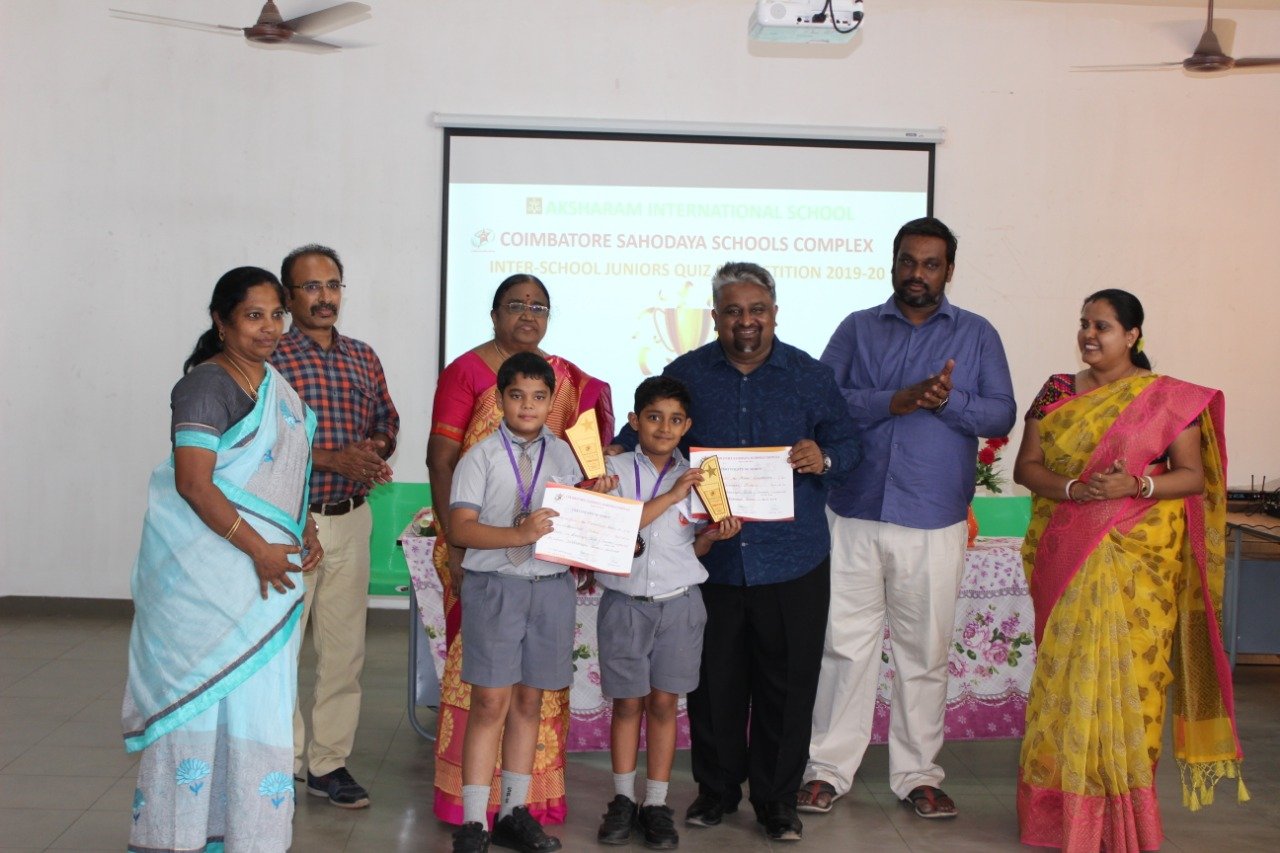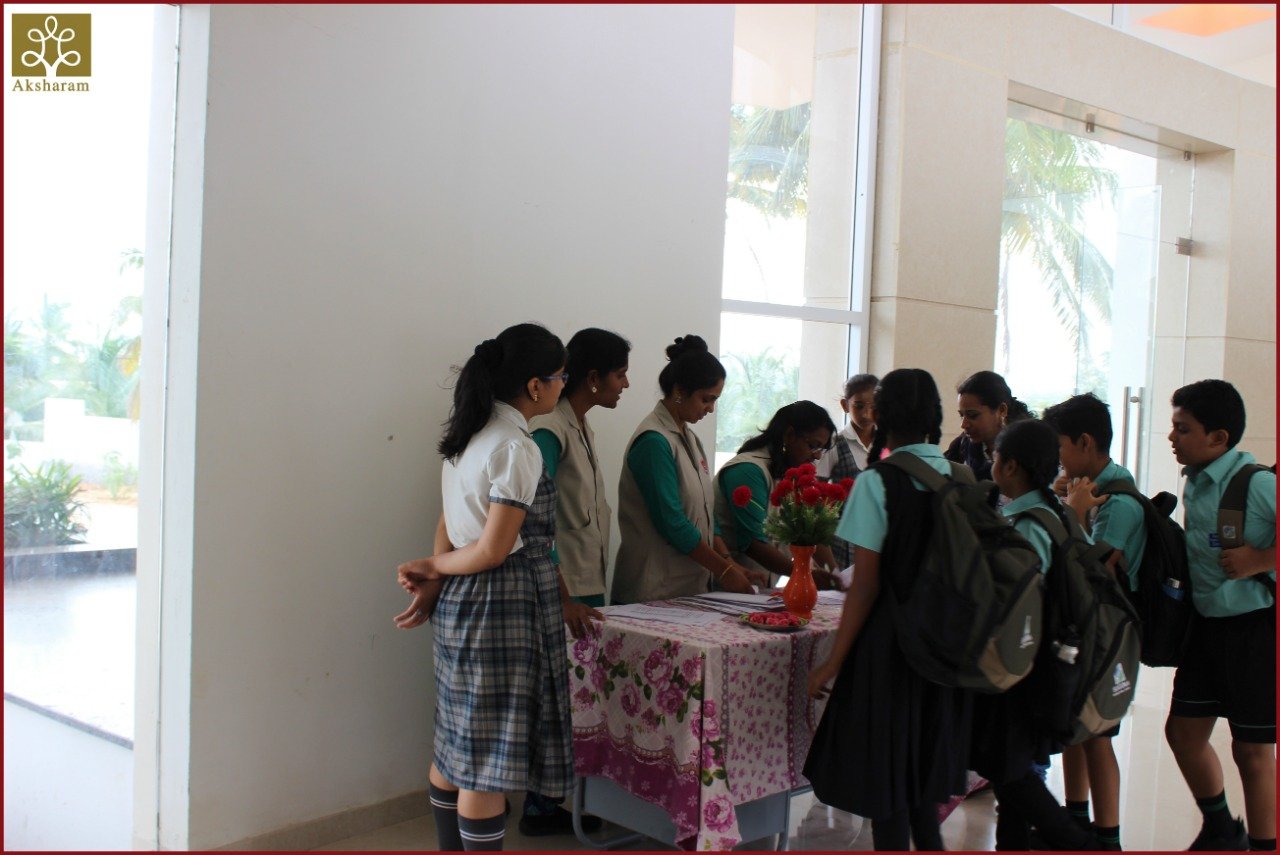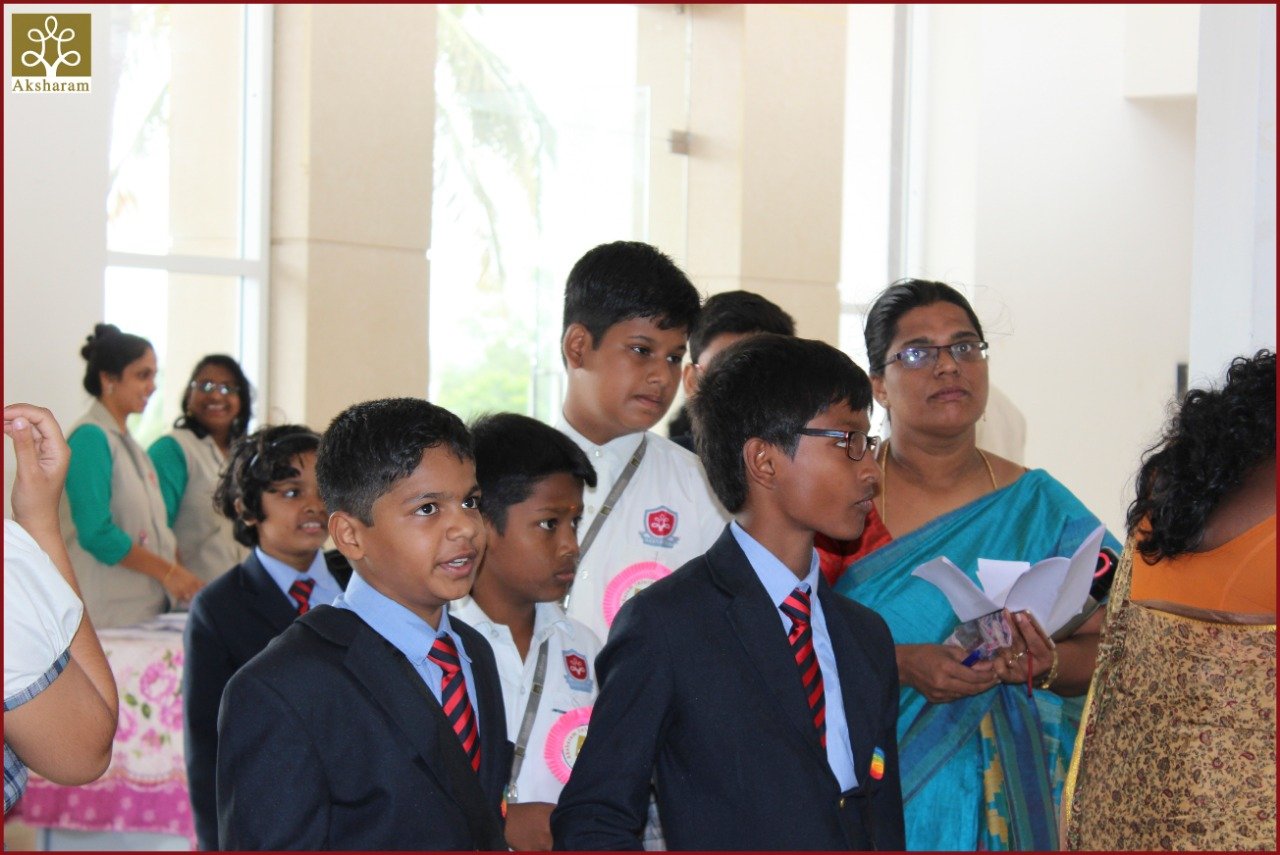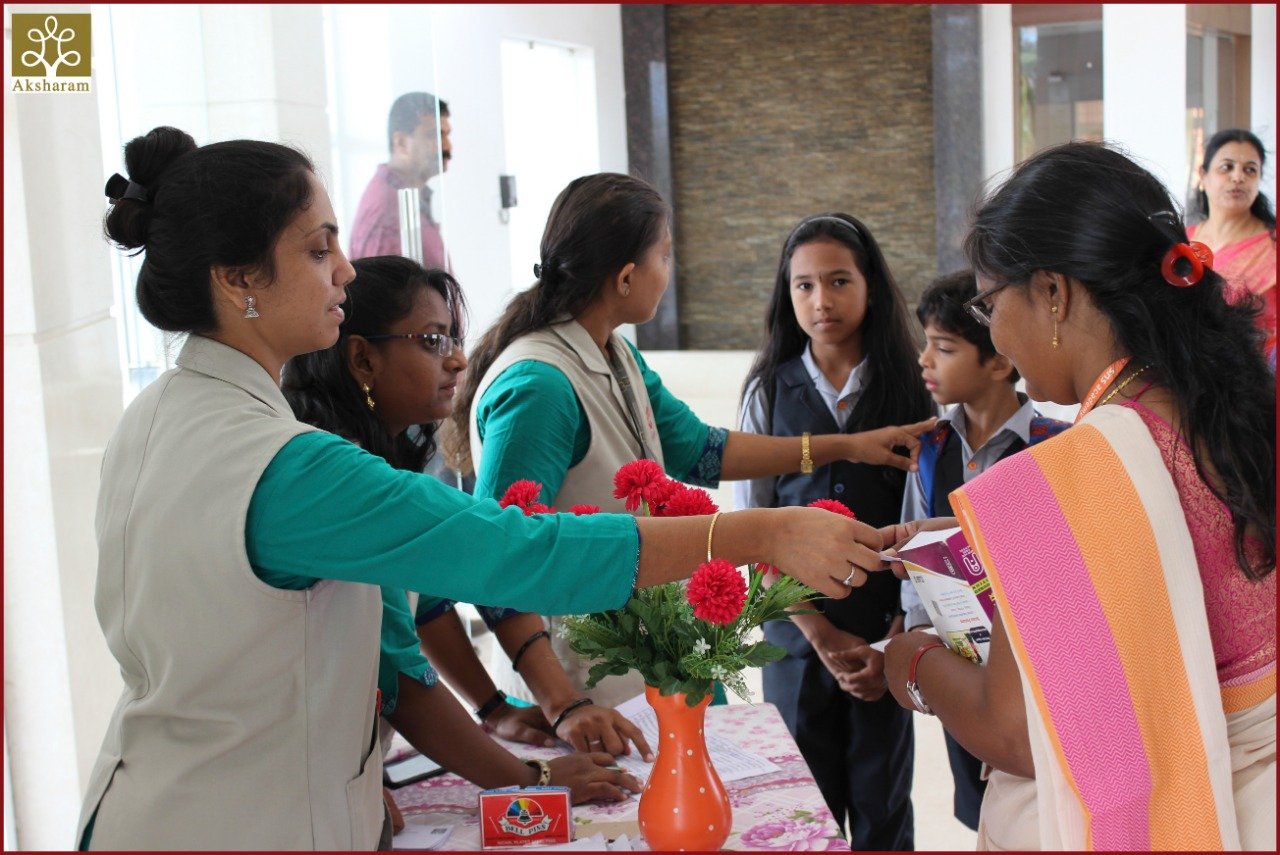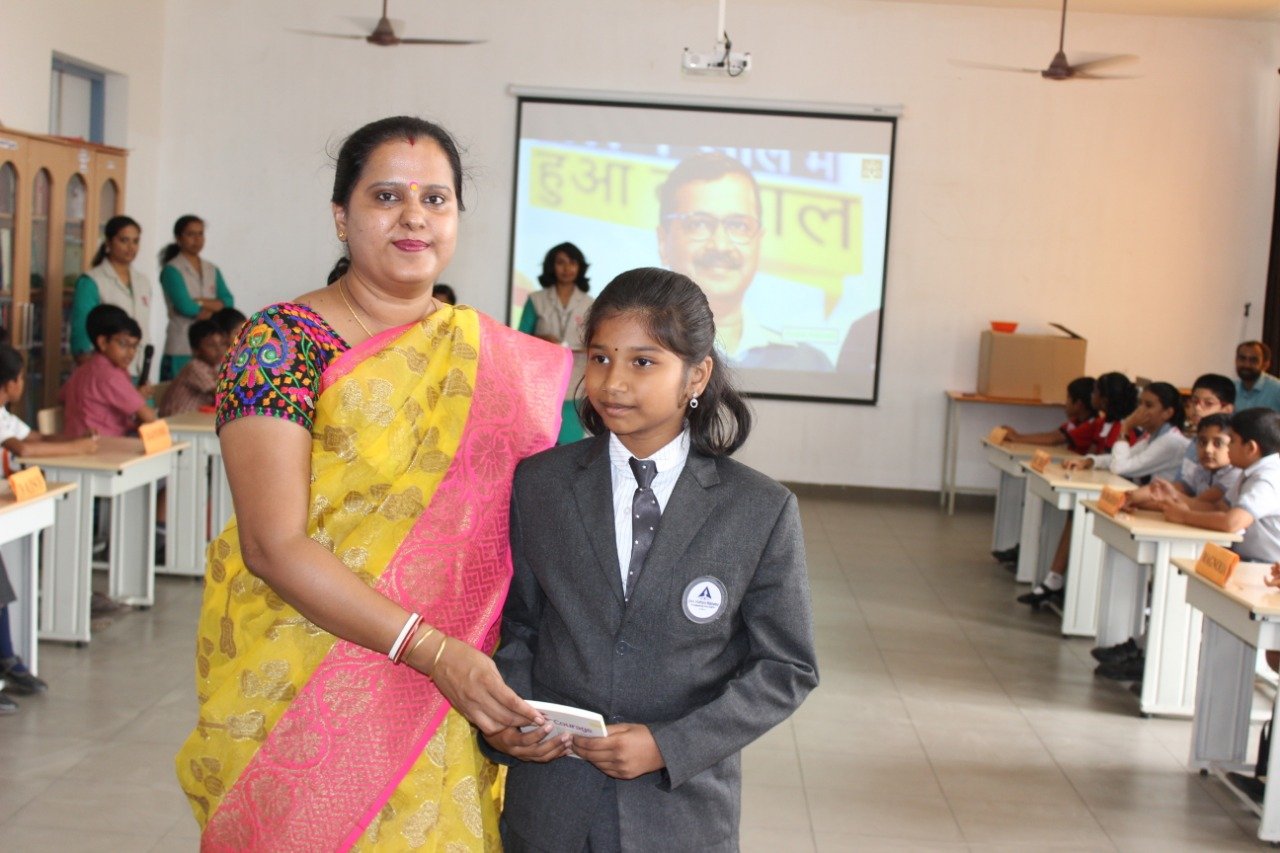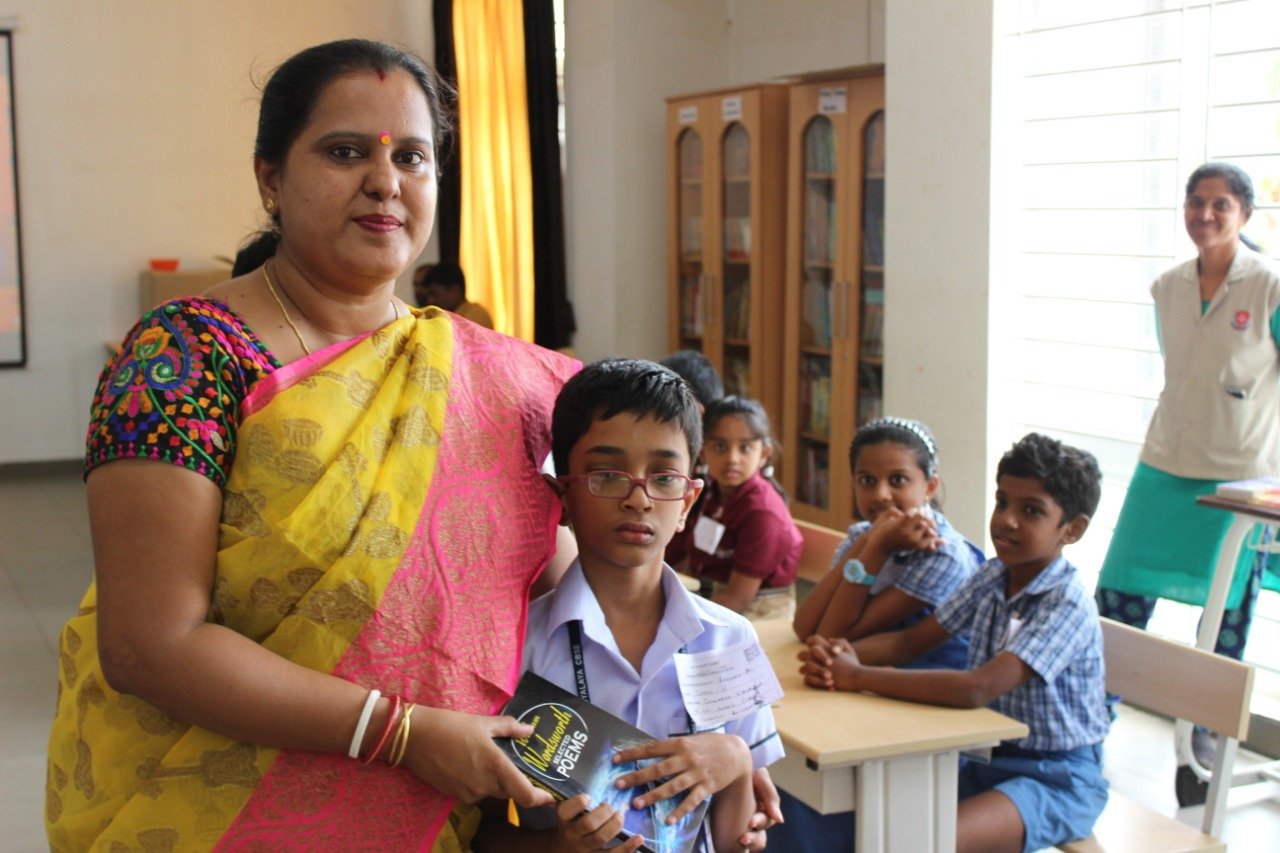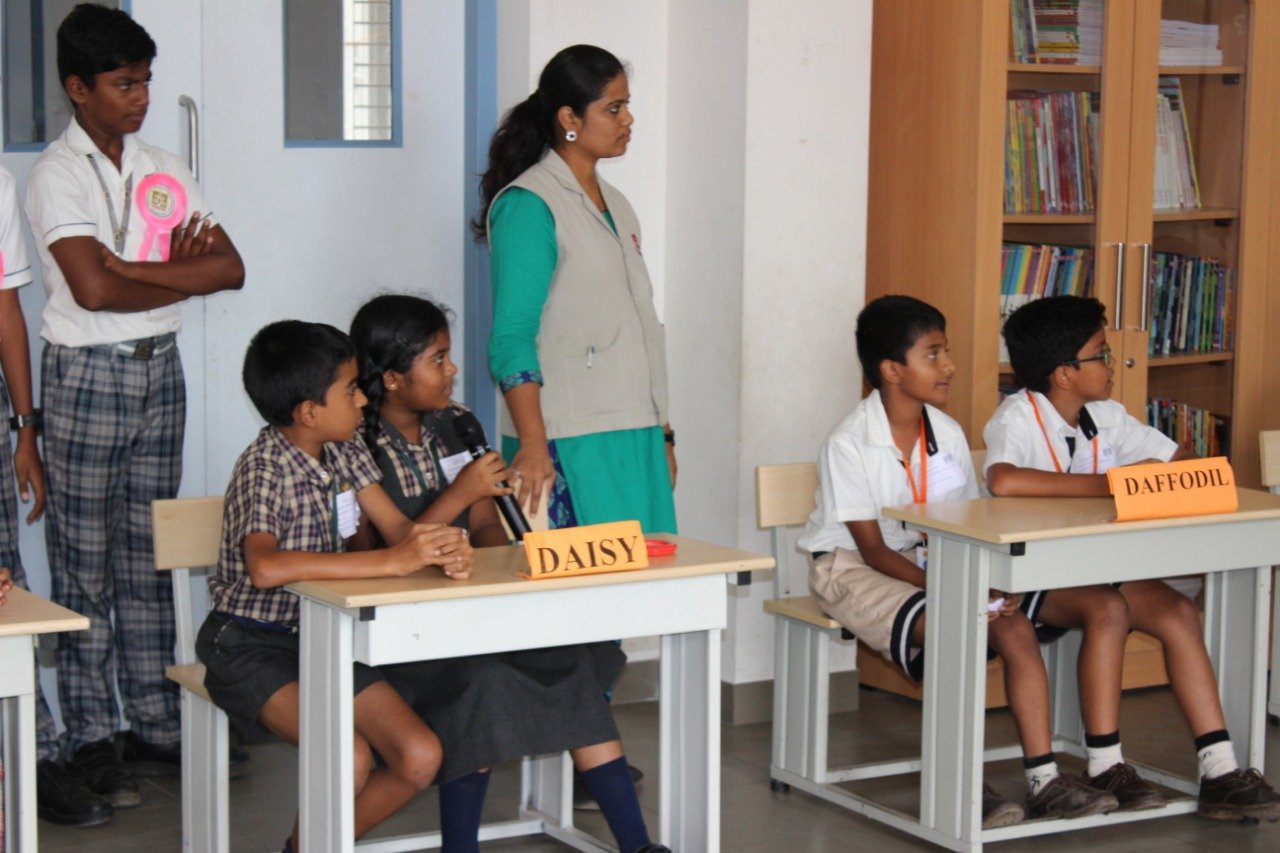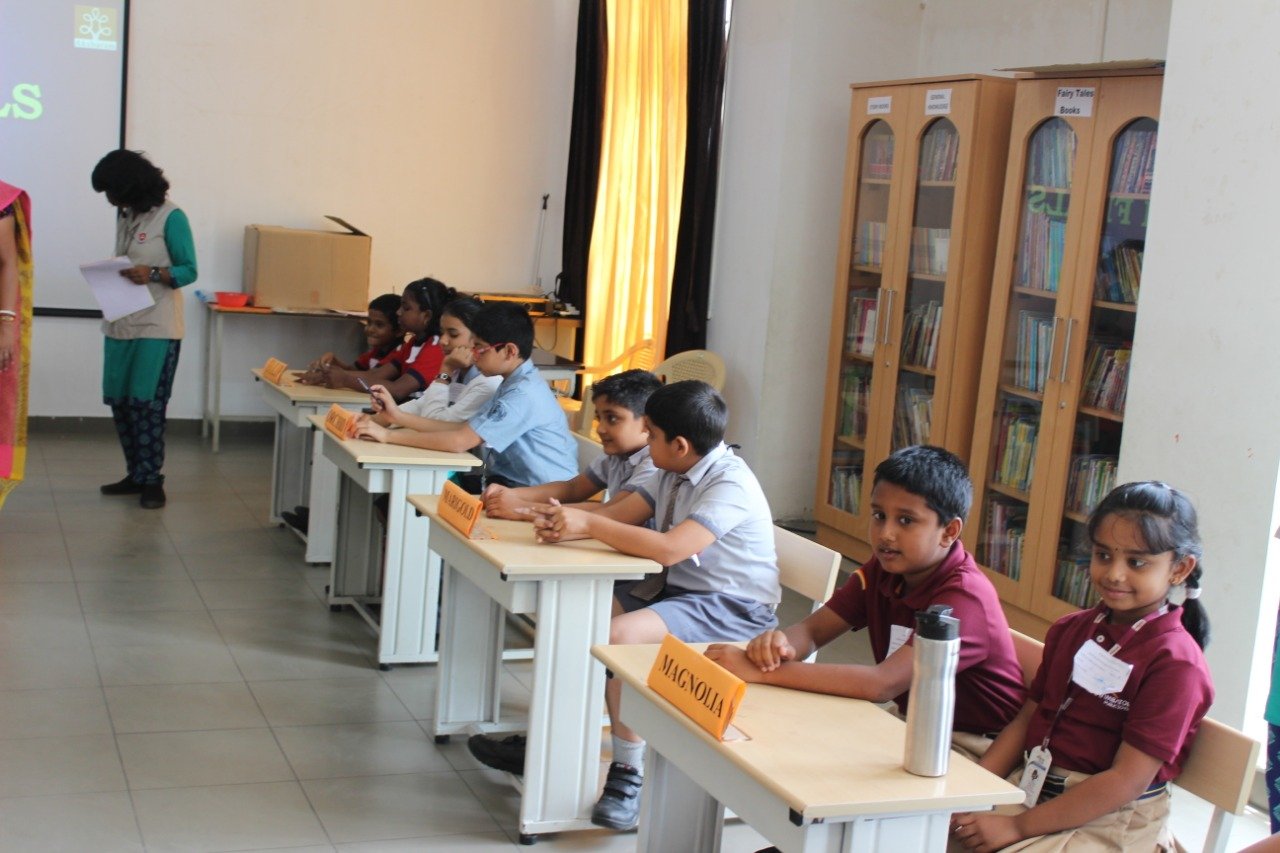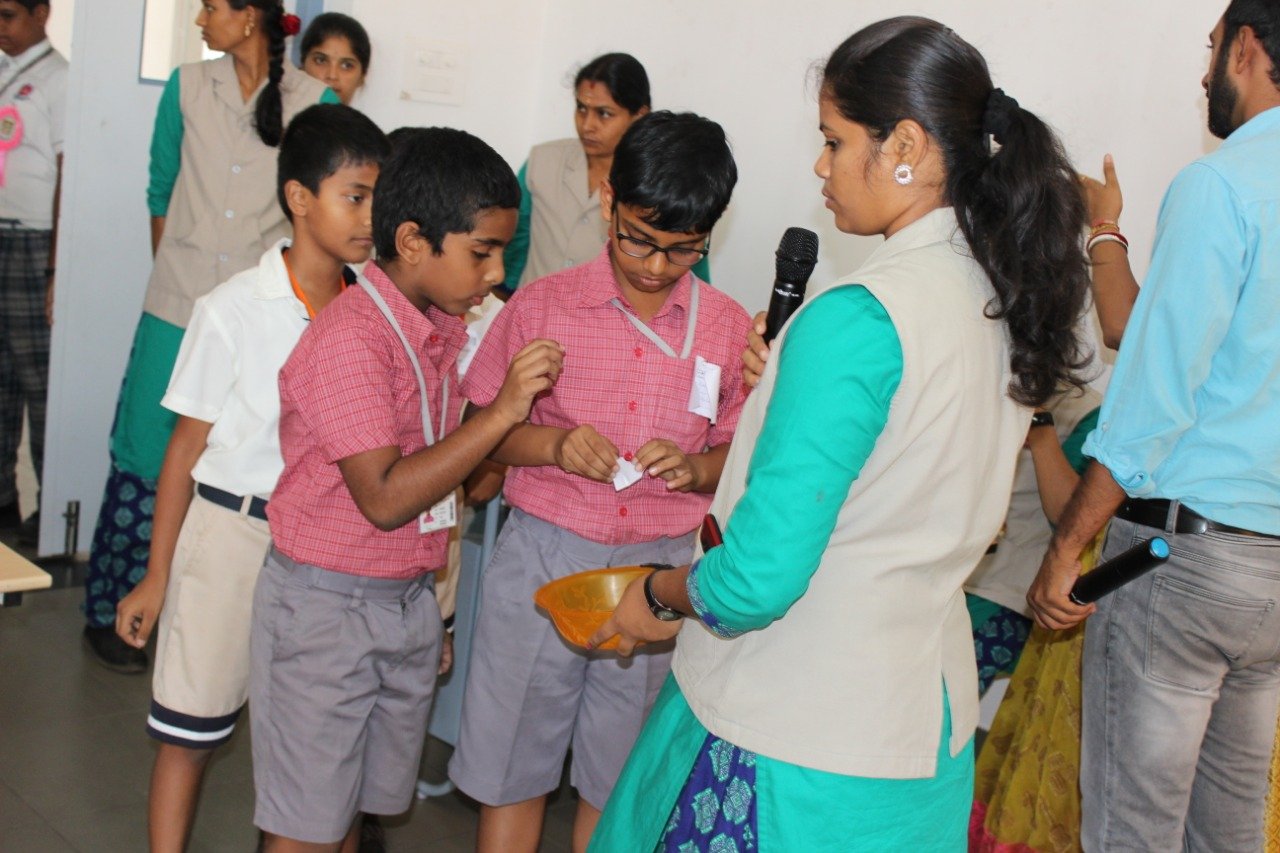 Inter-House Drawing Competition
"Our colouring adventures – 2K19" on 28th June for grades (1st – 9th)was held to encourage our children's creativity, optimistic view and artistic skills.
Drawing competition had different themes for the following categories:
1. Grades 1 and 2 – Save Water
2. Grades 3 and 4 – Save Forest
3. Grades 5 and 6 – Don't Waste Food
4. Grades 7 – 9 – Beat Pollution
Children were briefed on the topics and then they came up with their ideas through the form of art to support the themes. Splendid artworks that got us amazed are shared for you.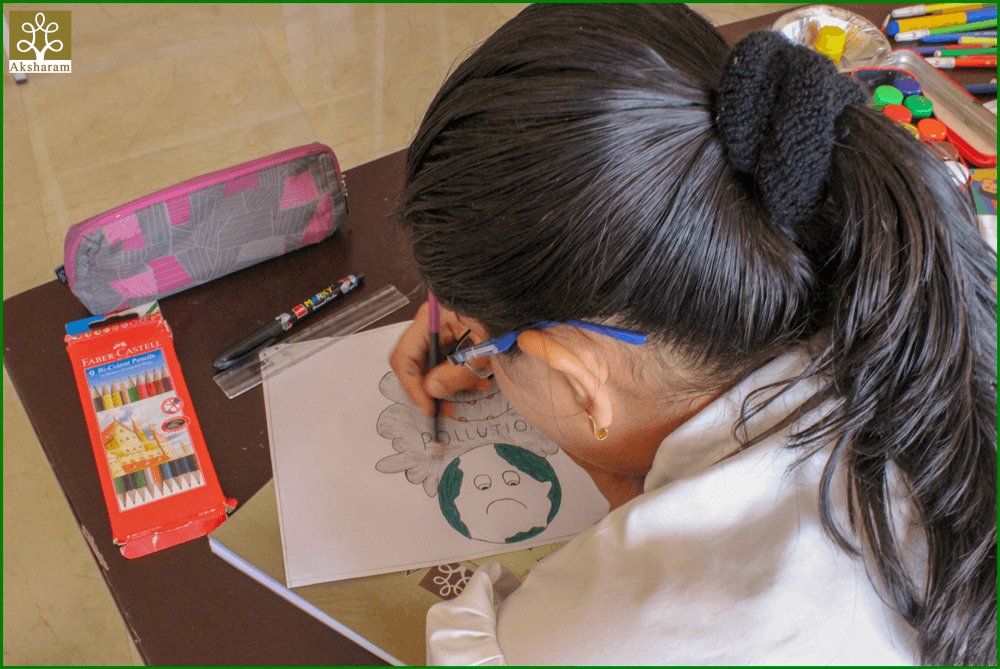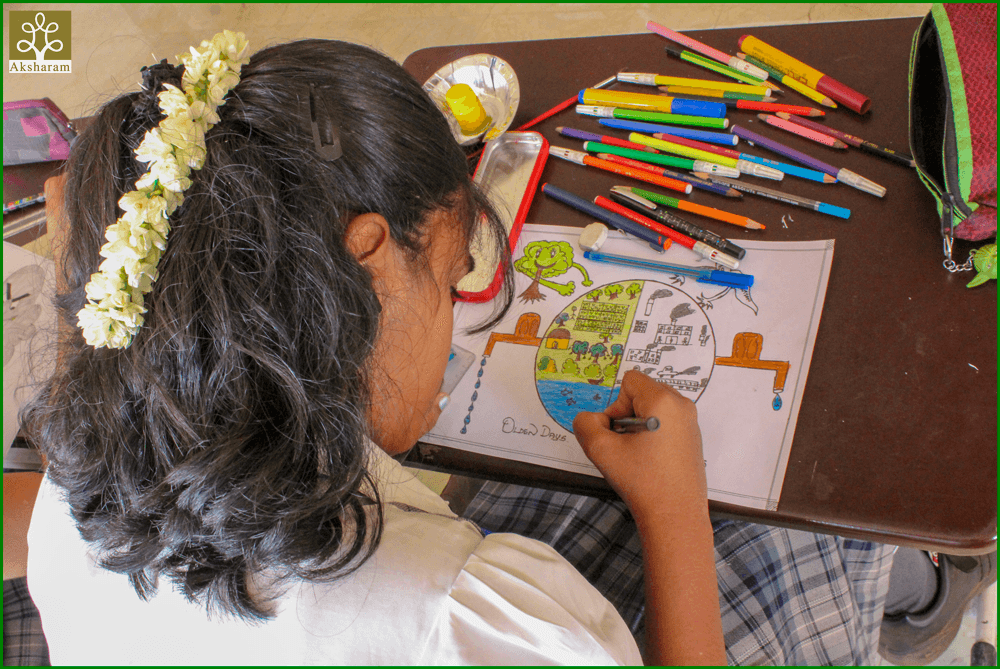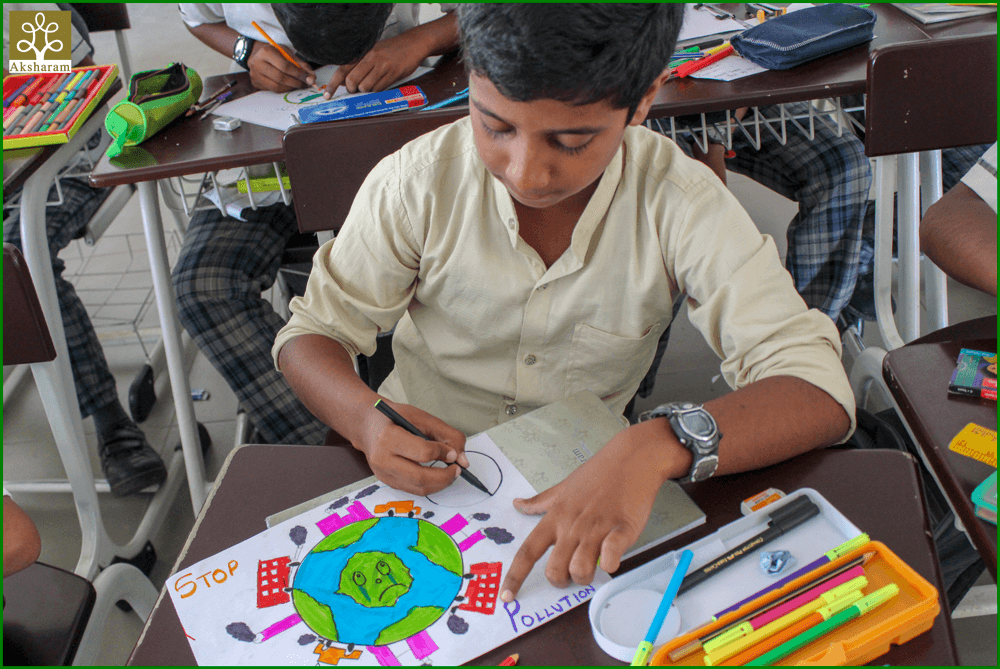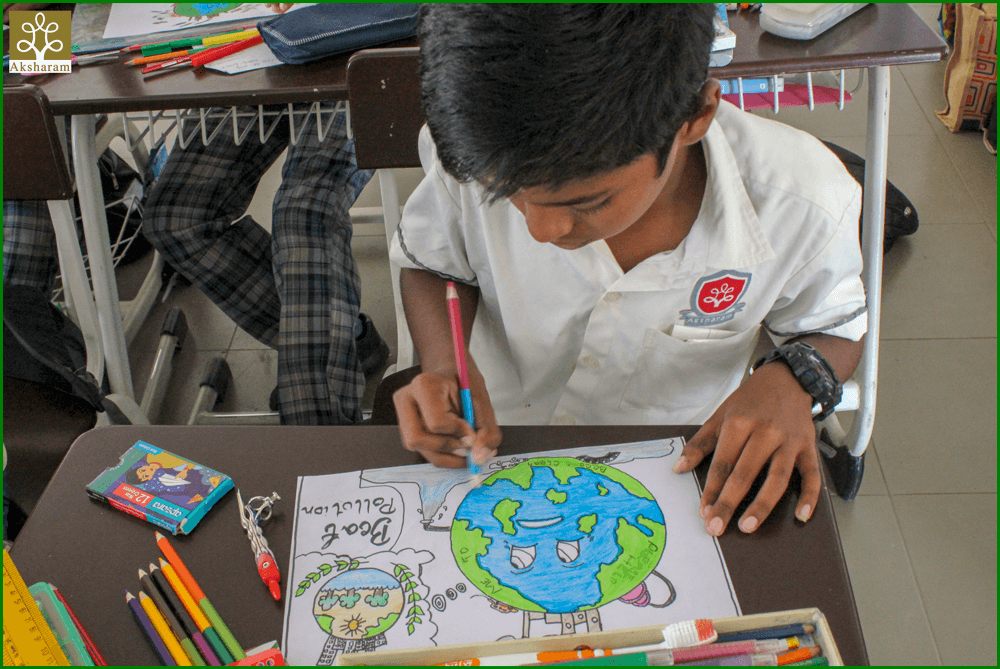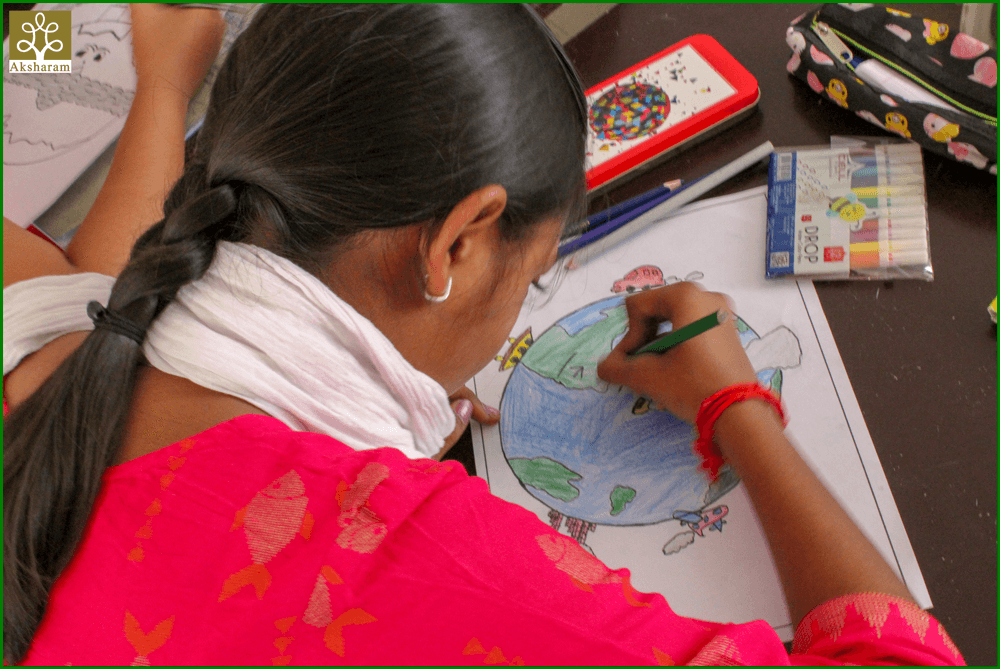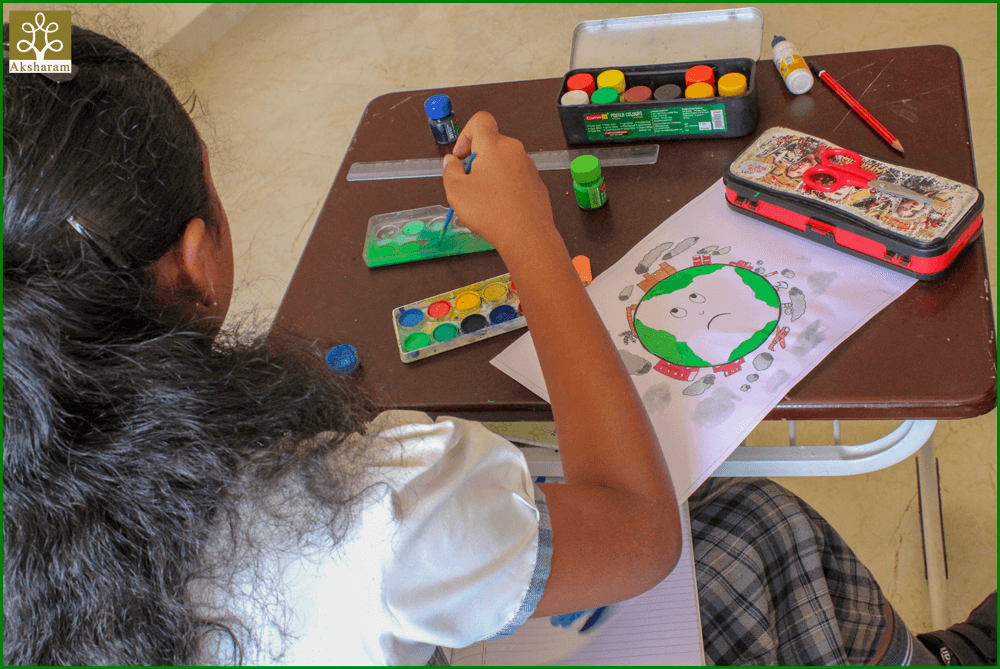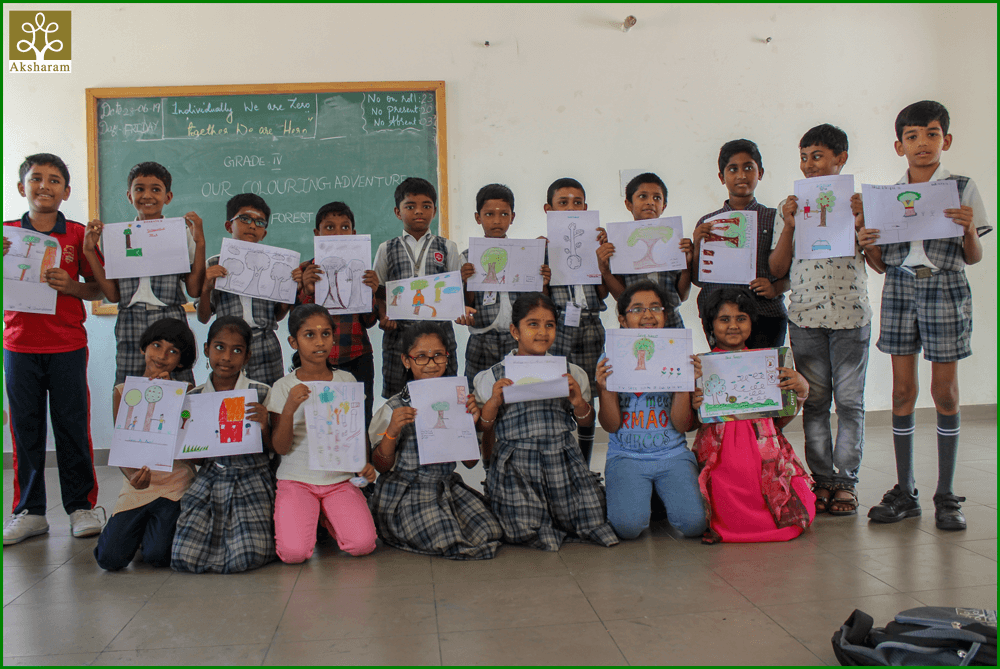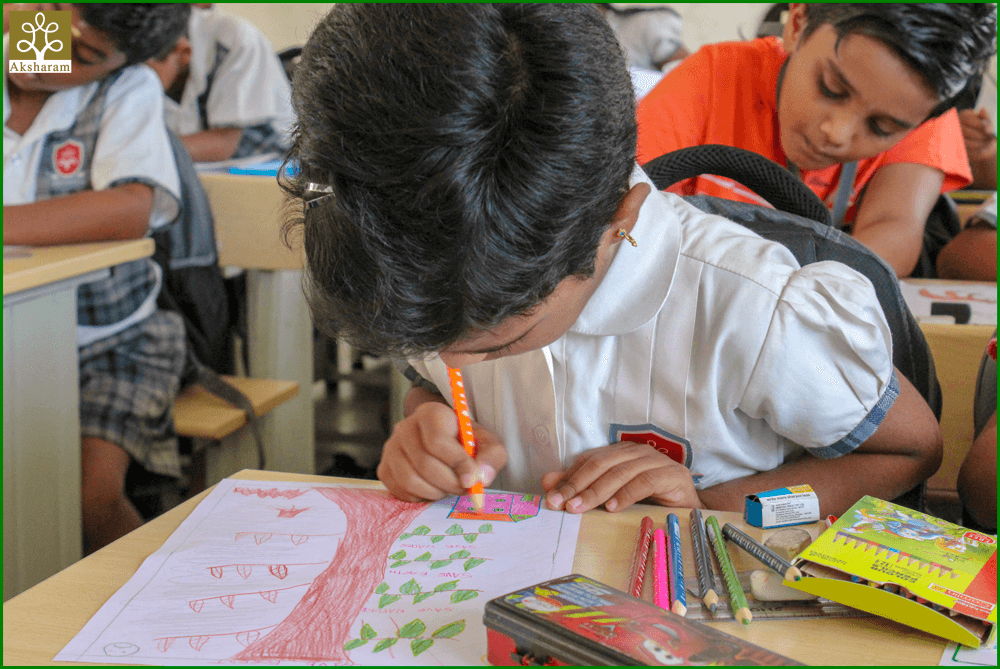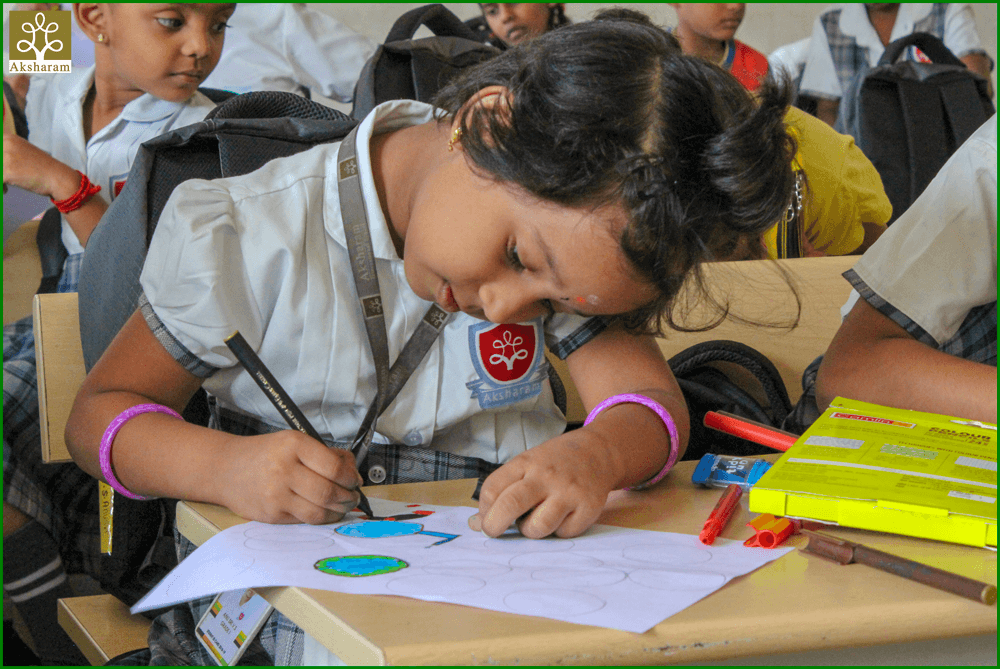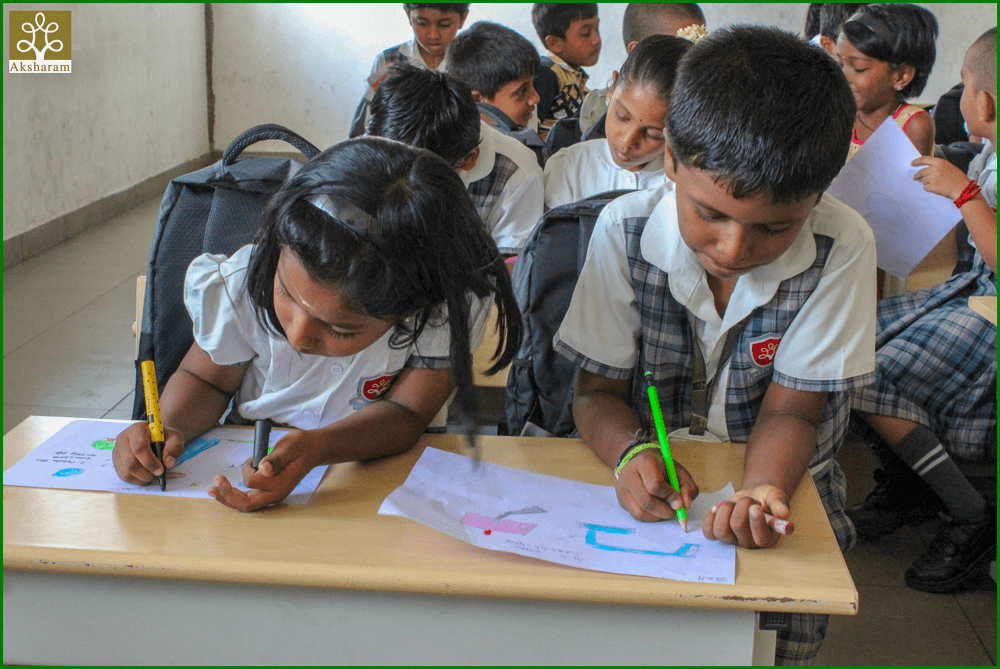 Colours day Celebration!!
Kindergarten sugar candies came splashing out with different colours as they all were dressed up in their respective colours of their class Red ,Green and Blue .Red was added up with flavours of Apple ,Little Red riding hood , Santa.Green with Go green themed .Save earth ,Don't cut trees.Blue was bubbling with sea and aquatic animals.Each colours had an expo where the coloured things were exhibited.Red explored with making lady bugs by painting stones.Green sprouted up with palm printing ending up with a tree.Blue spreaded out with a beautiful peacock .On whole children had a colourful day of fun with learning of colours …. colourful moments were captured for you!!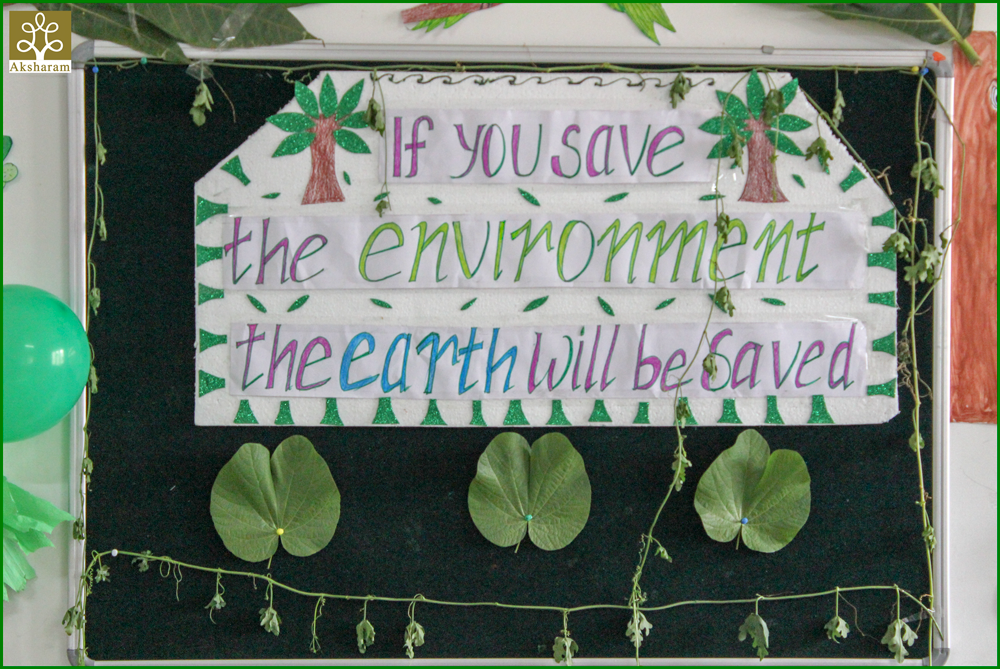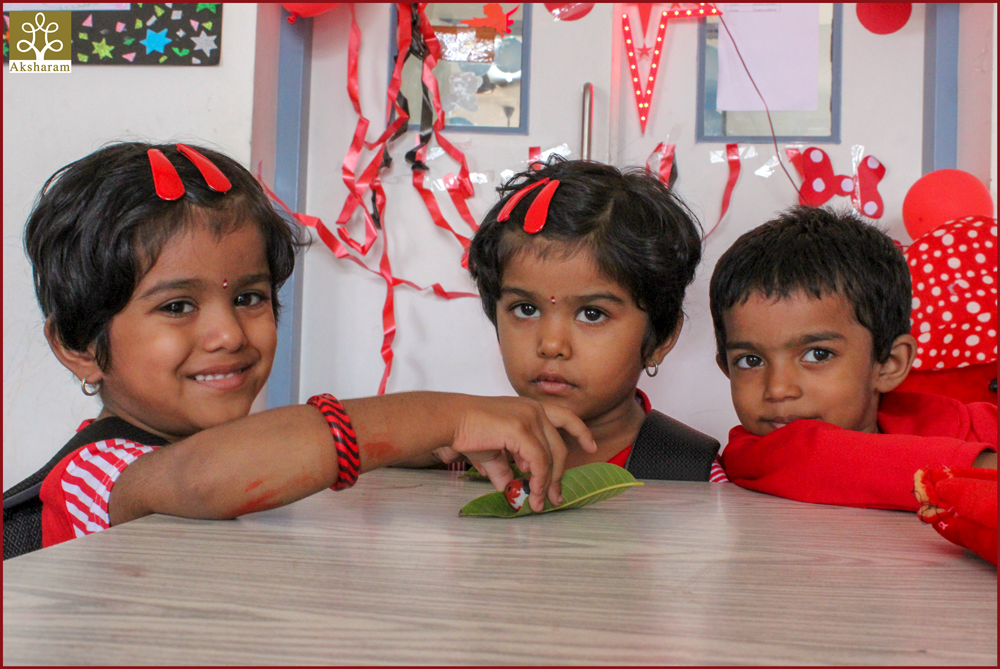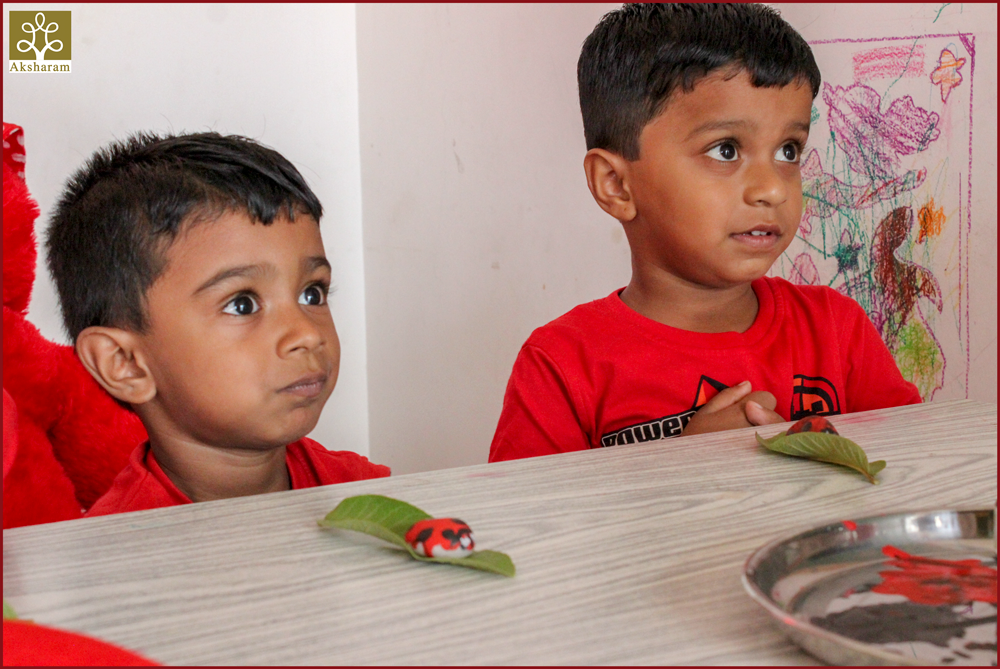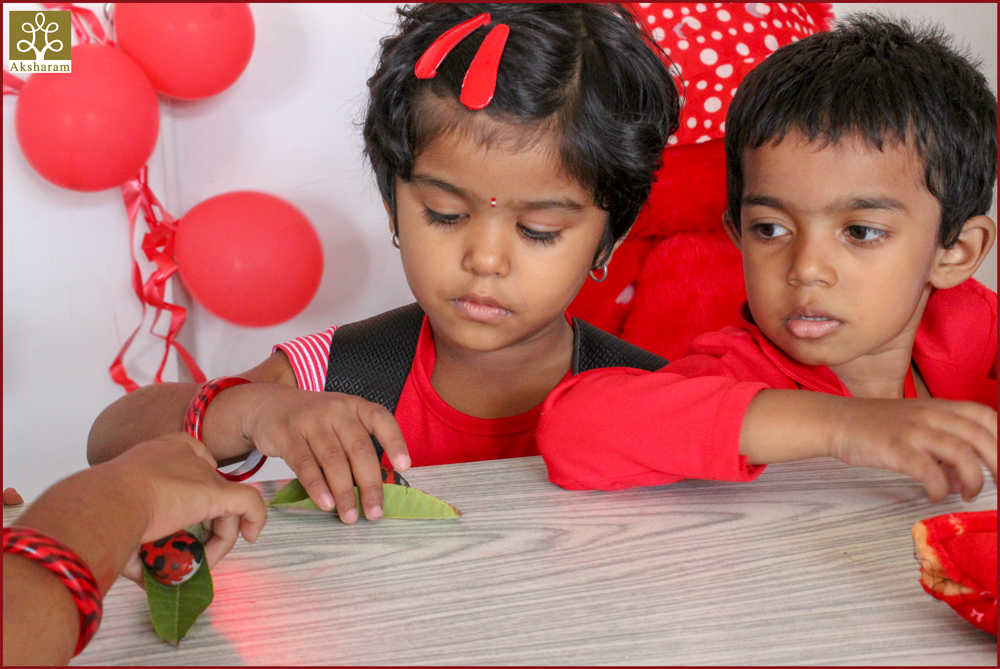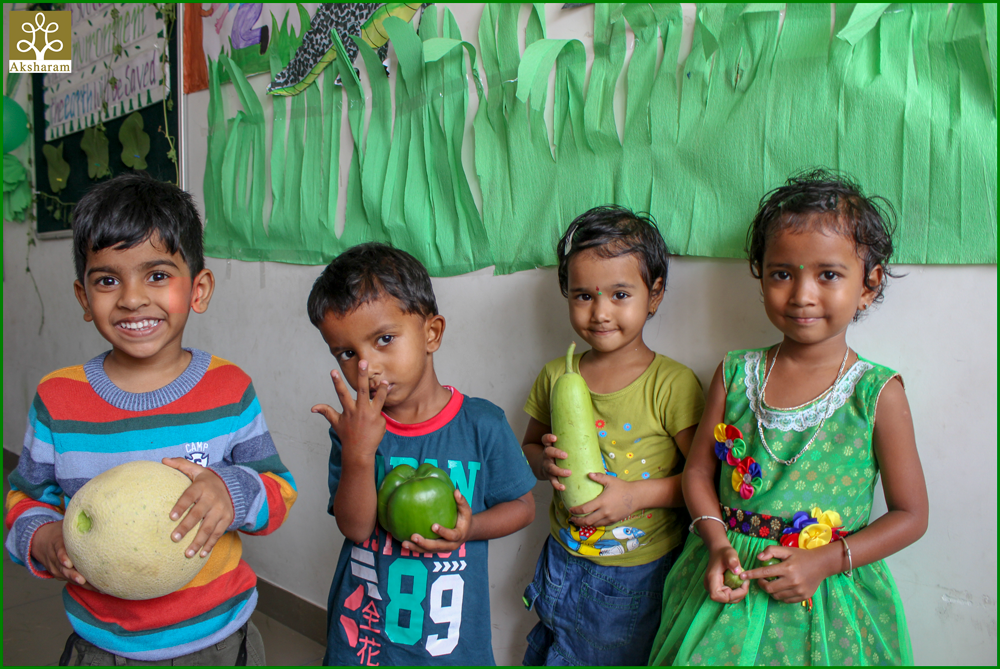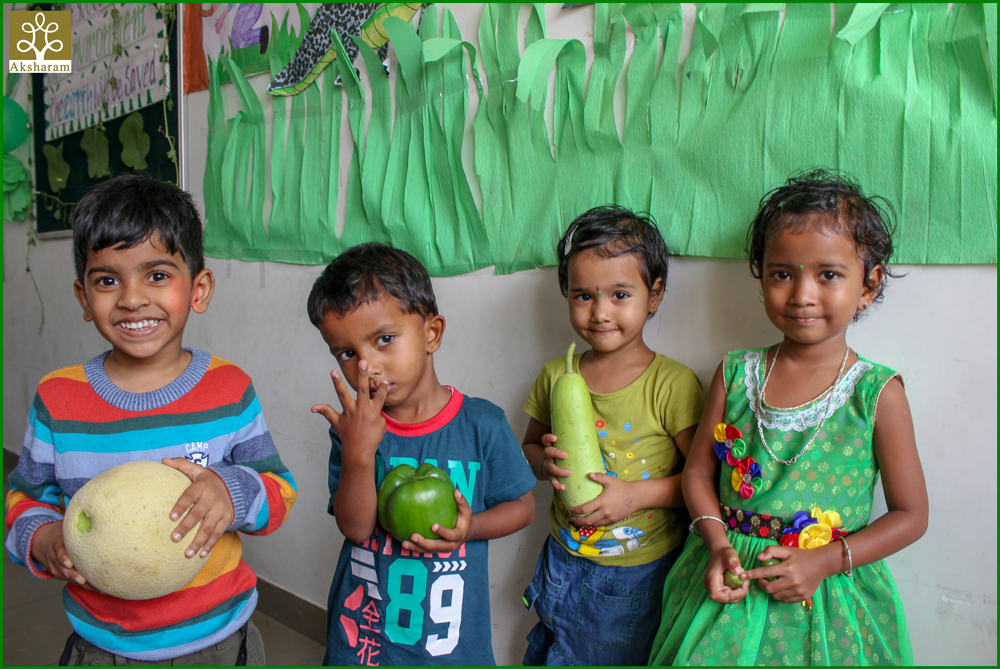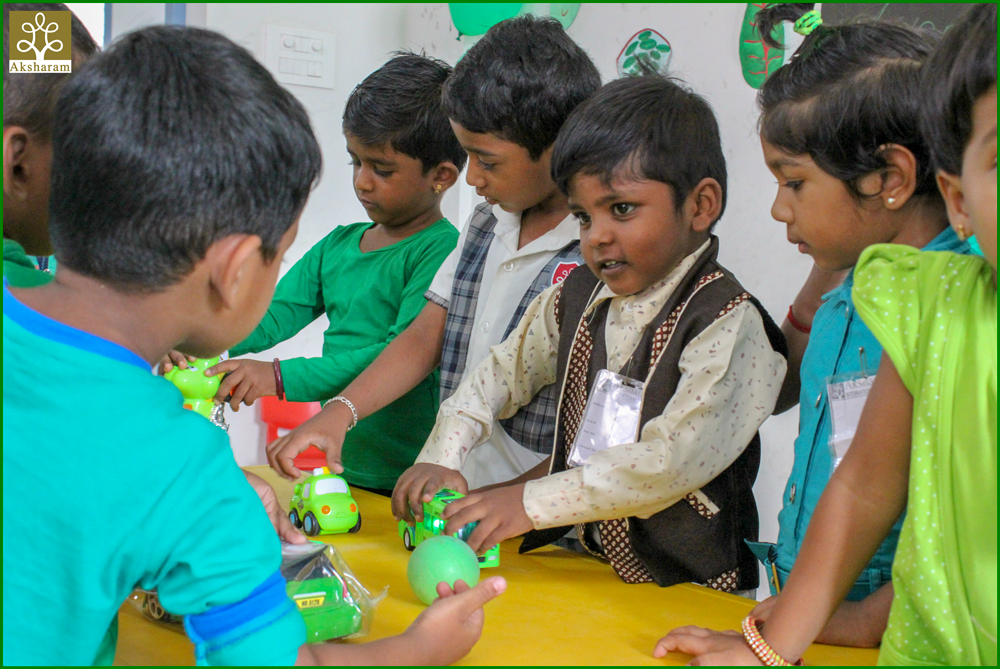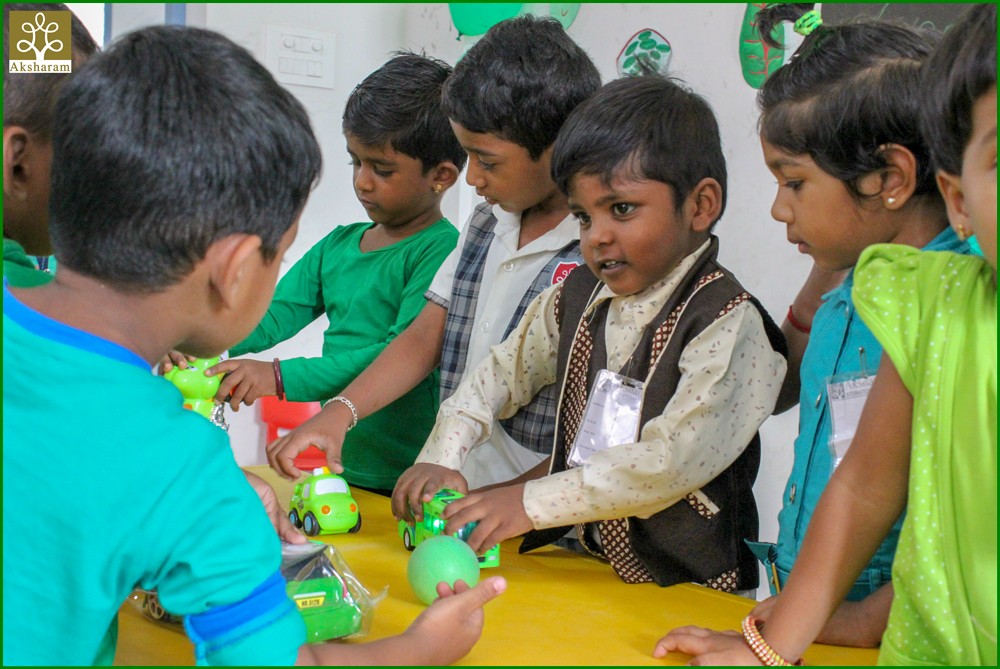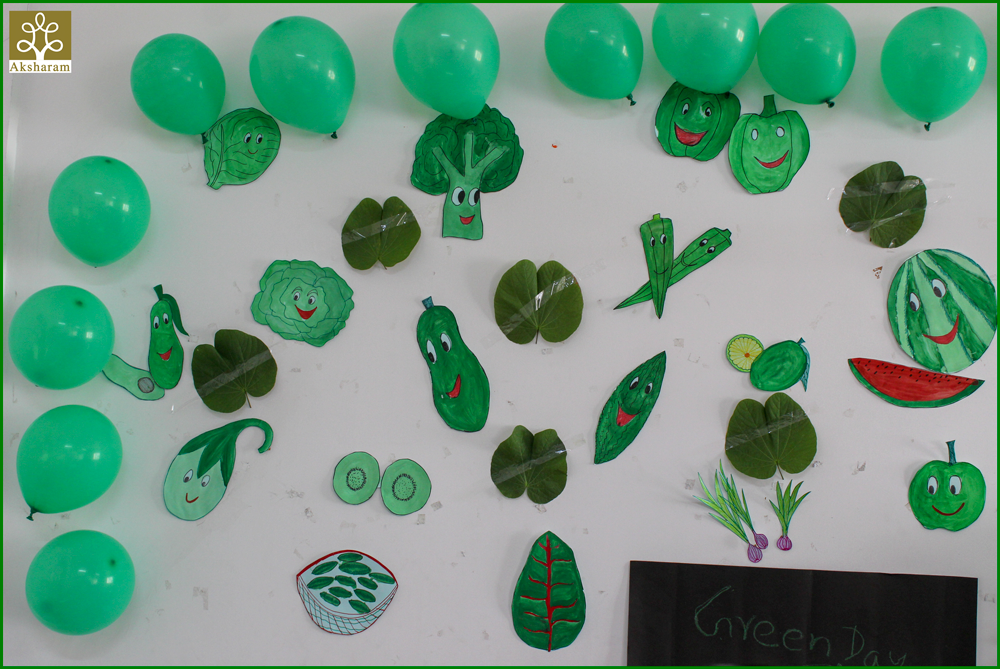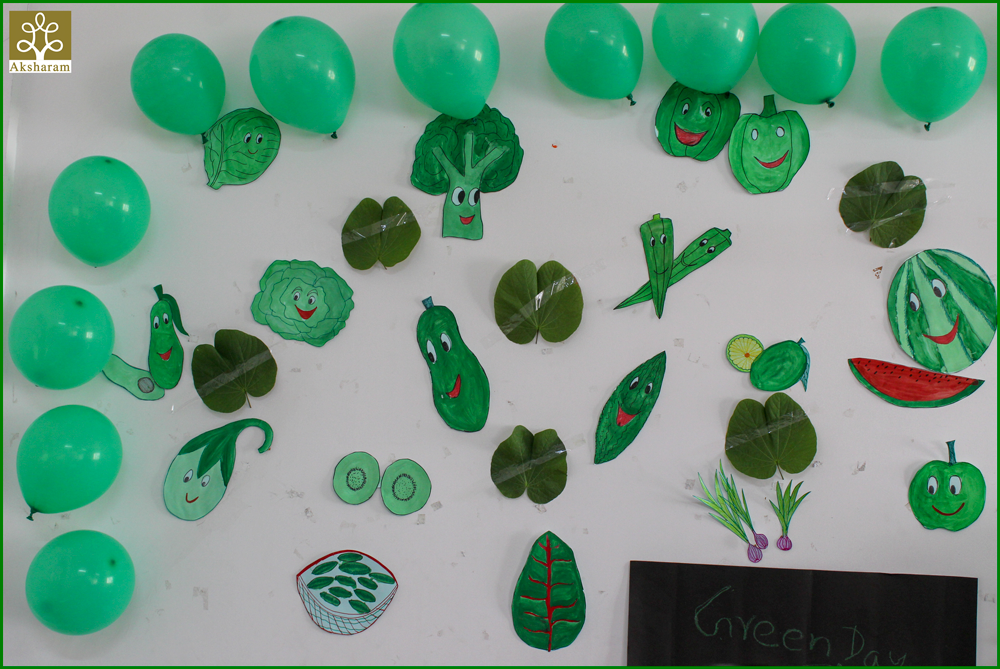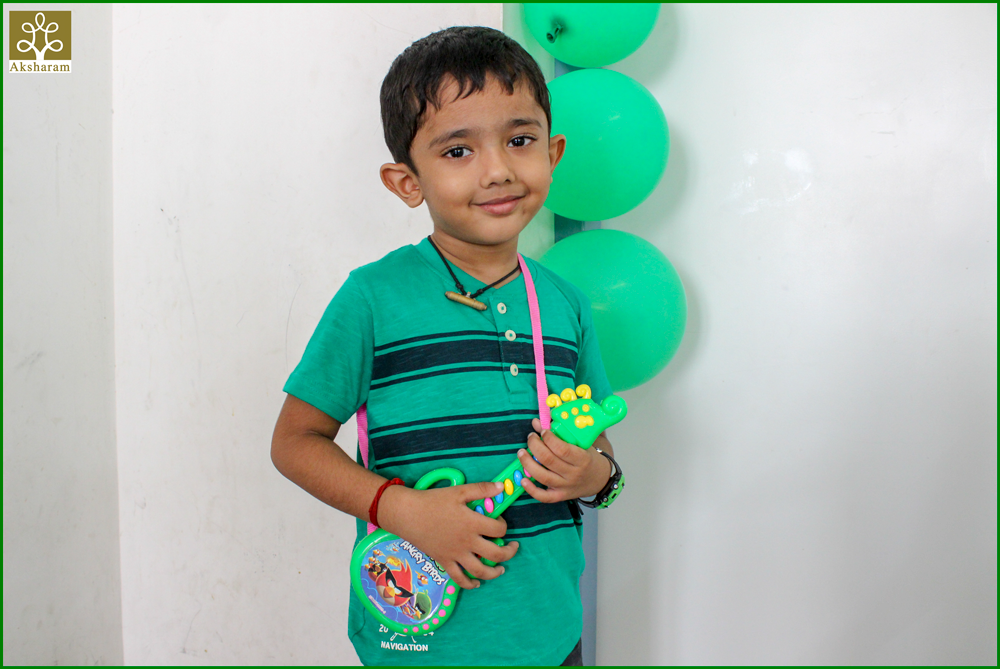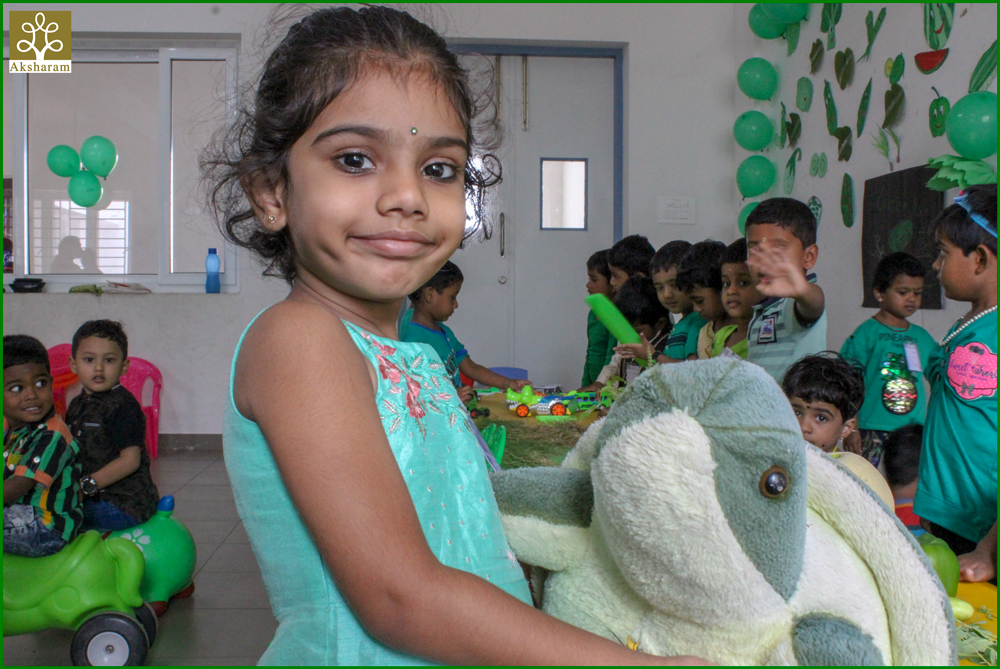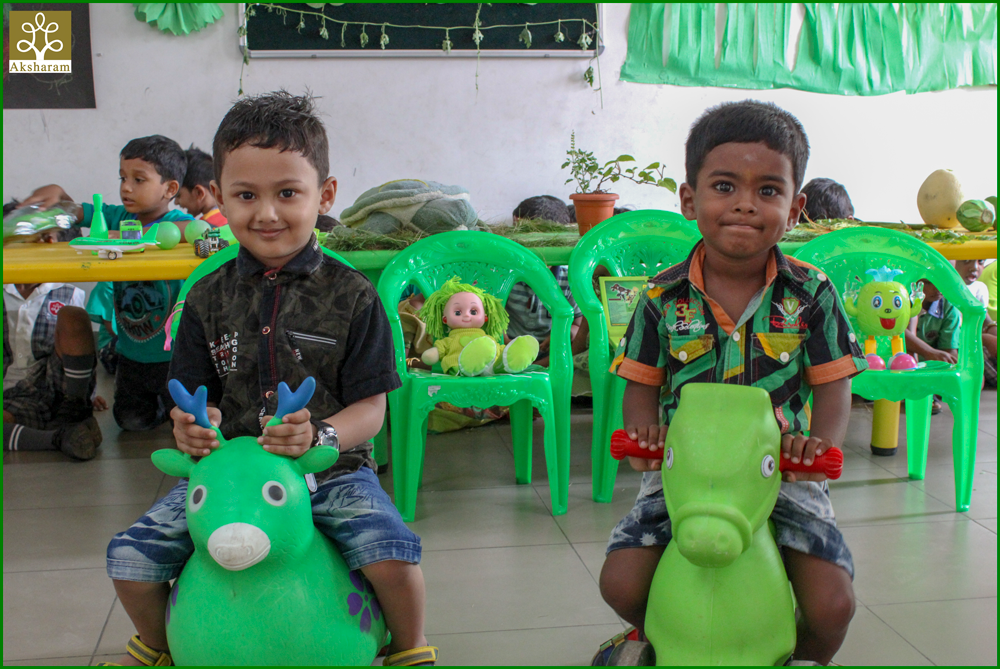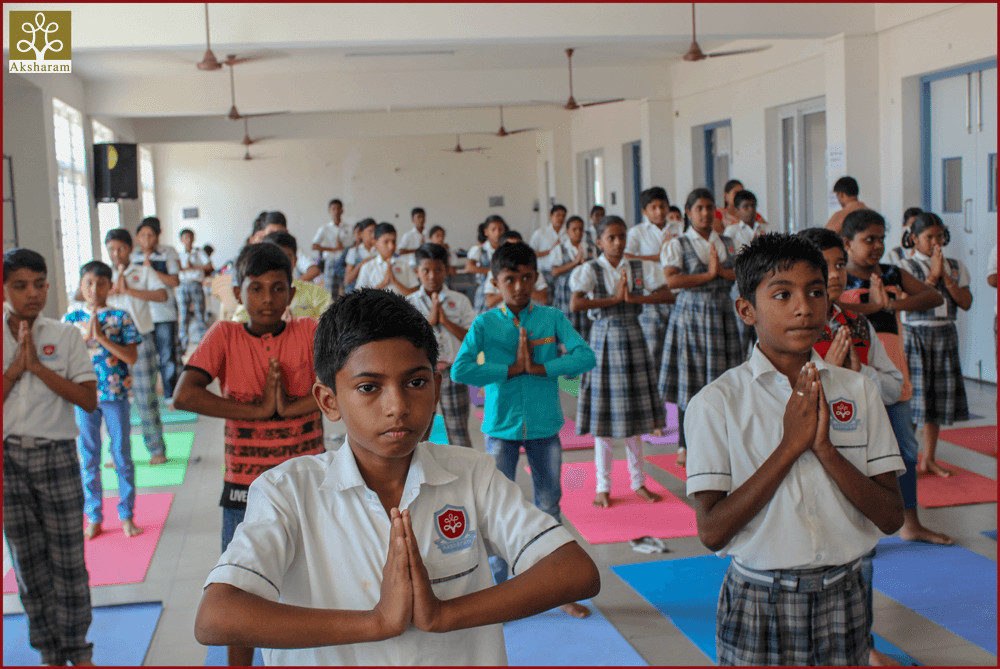 International Yoga Day June 21 - 2019
"Yoga"- yoga is not a religion. It is when every cell of the body sings the song of the soul.

Our Honorable Prime Minister Shri Narendra Modi proposed and pioneered every 21st June as International yoga Day….as a part of the event ,today at Aksharam ,there was a special yoga presentation under the guidance of eminent yoga Gurus Shri Tulsi Ram and Smt. Kavita associated with Isha foundation, they encouraged the Students to practice regular yoga to remain fit and to improve concentration for the stability on mental health.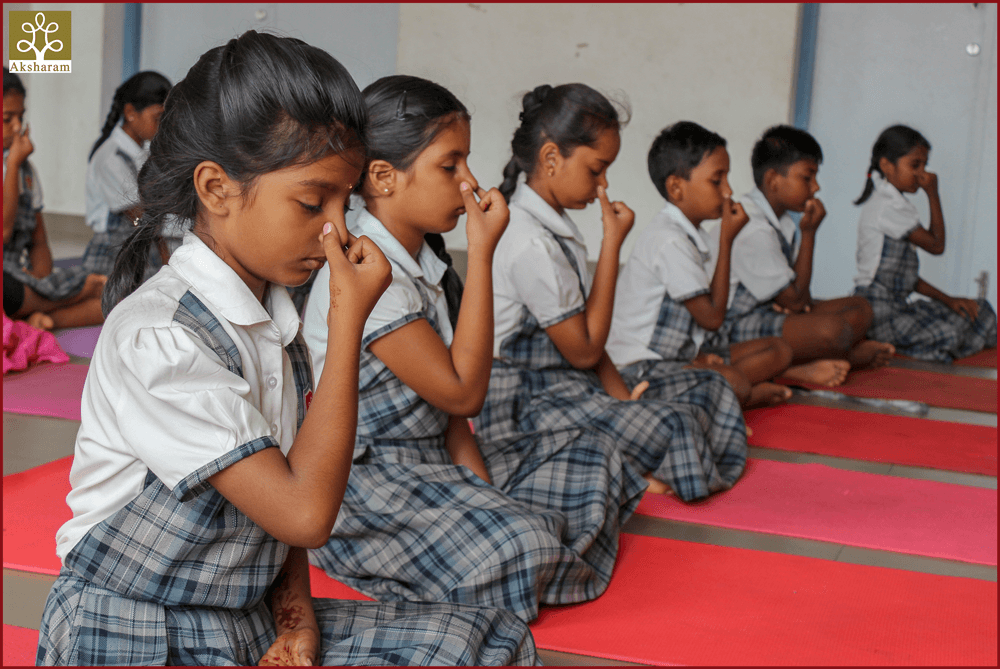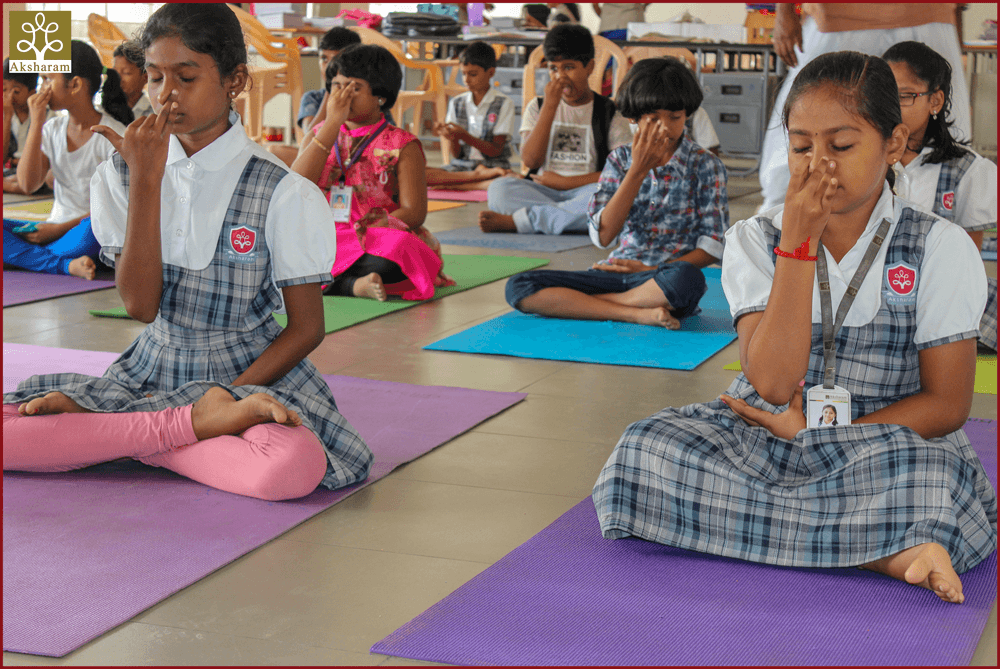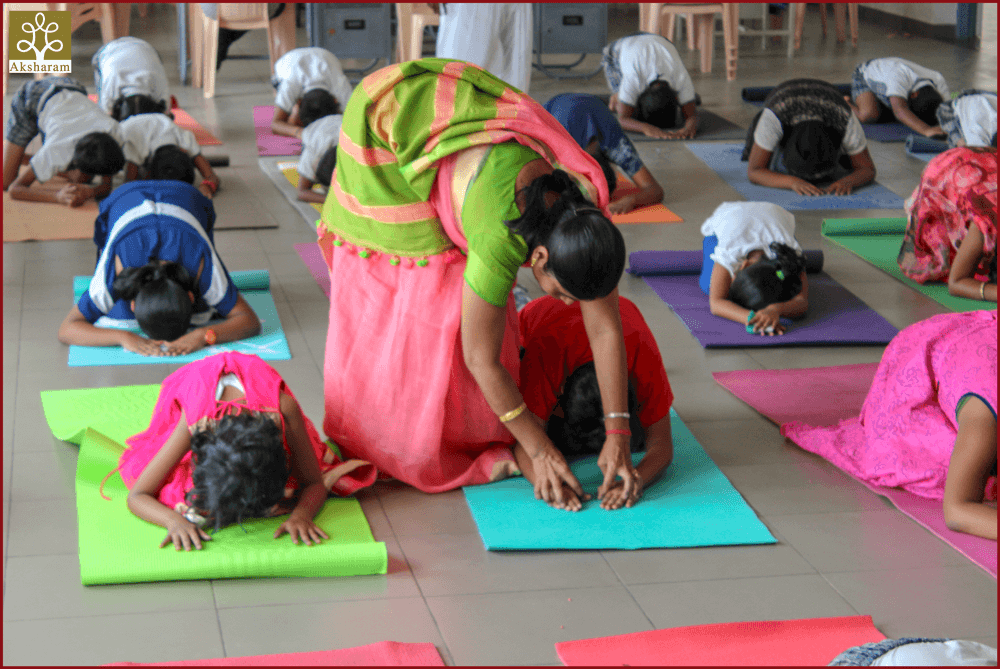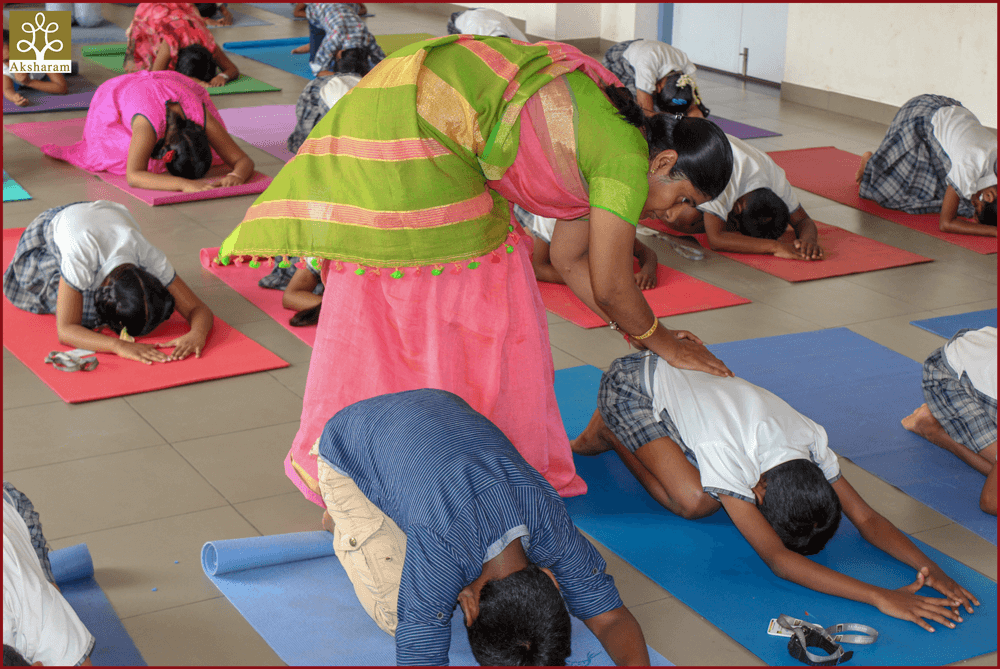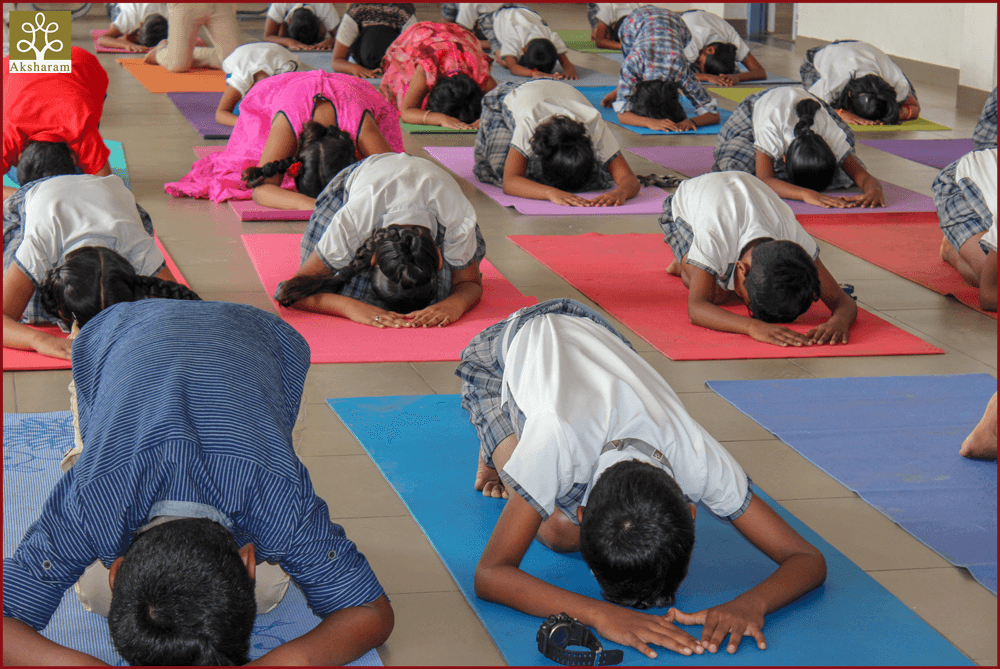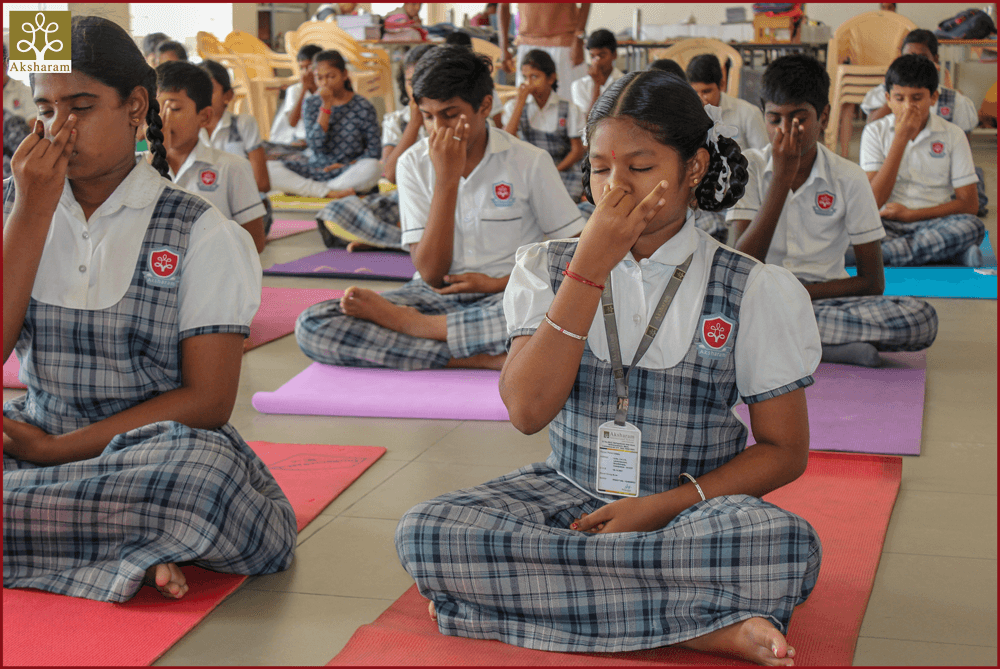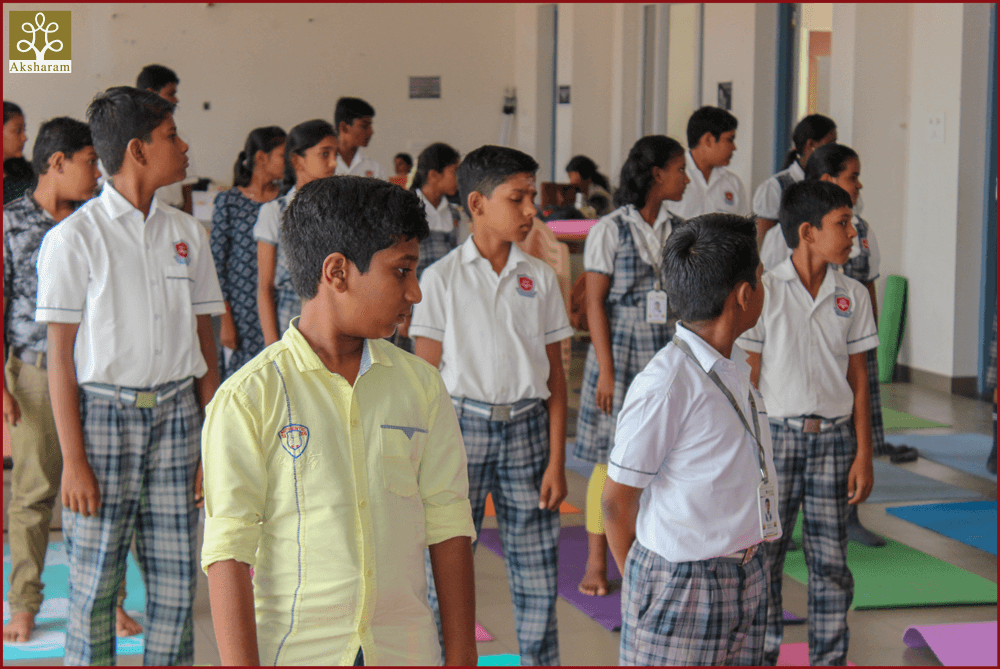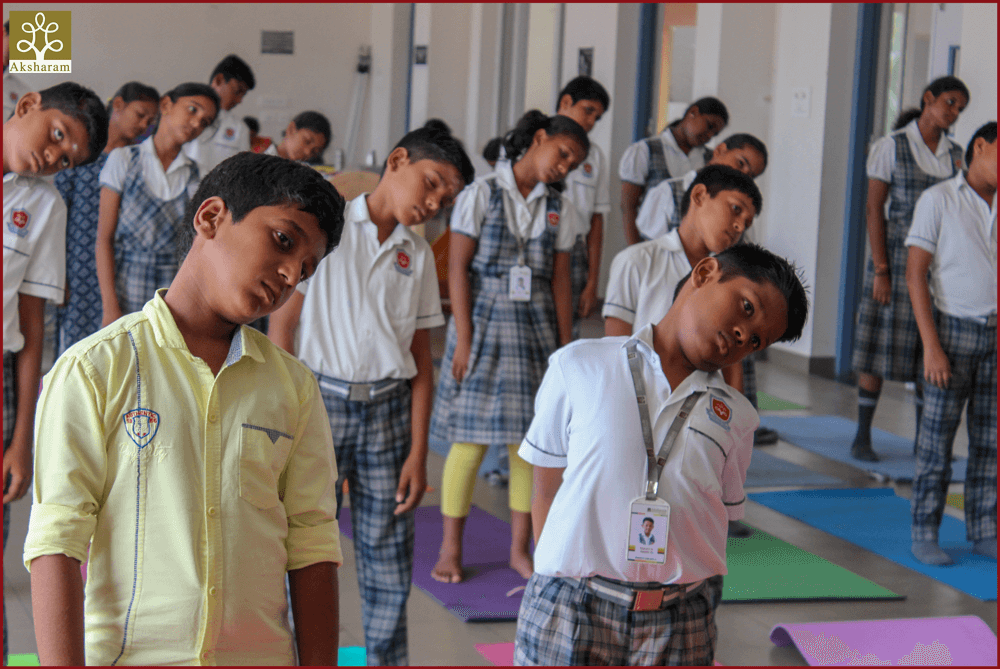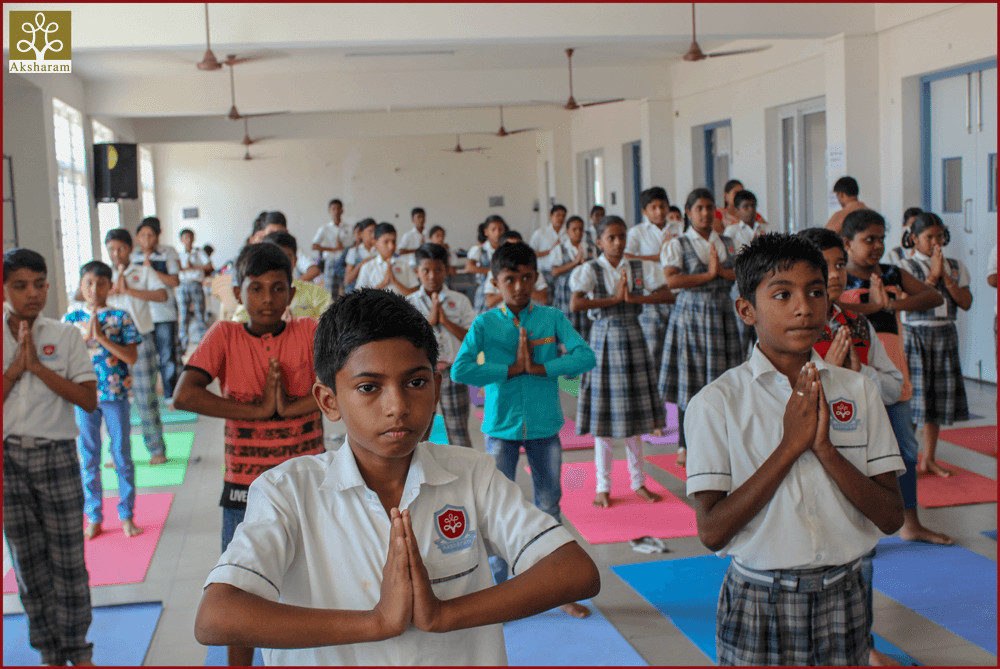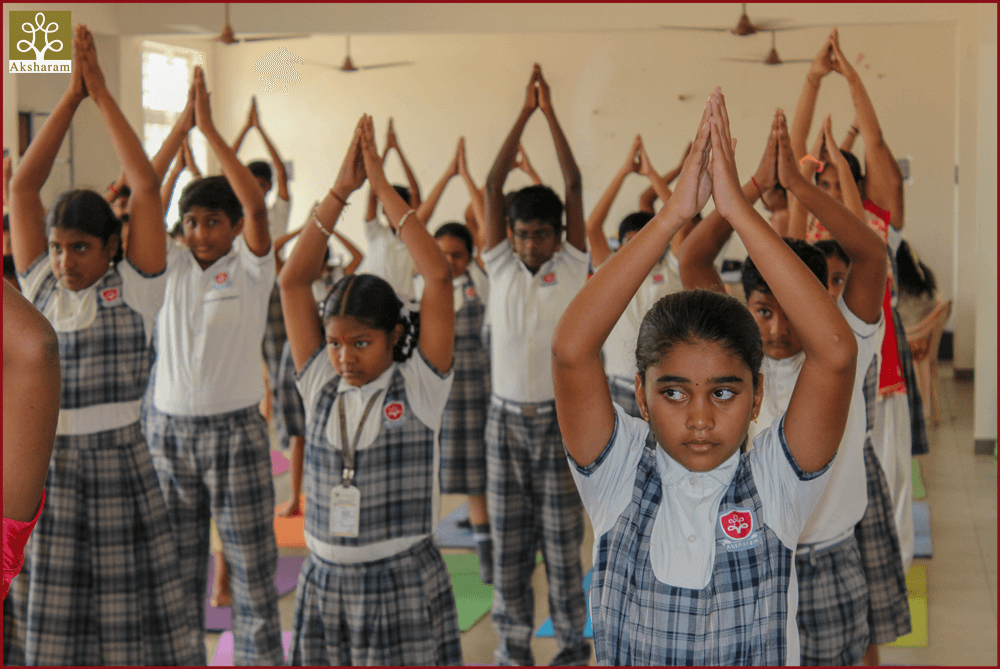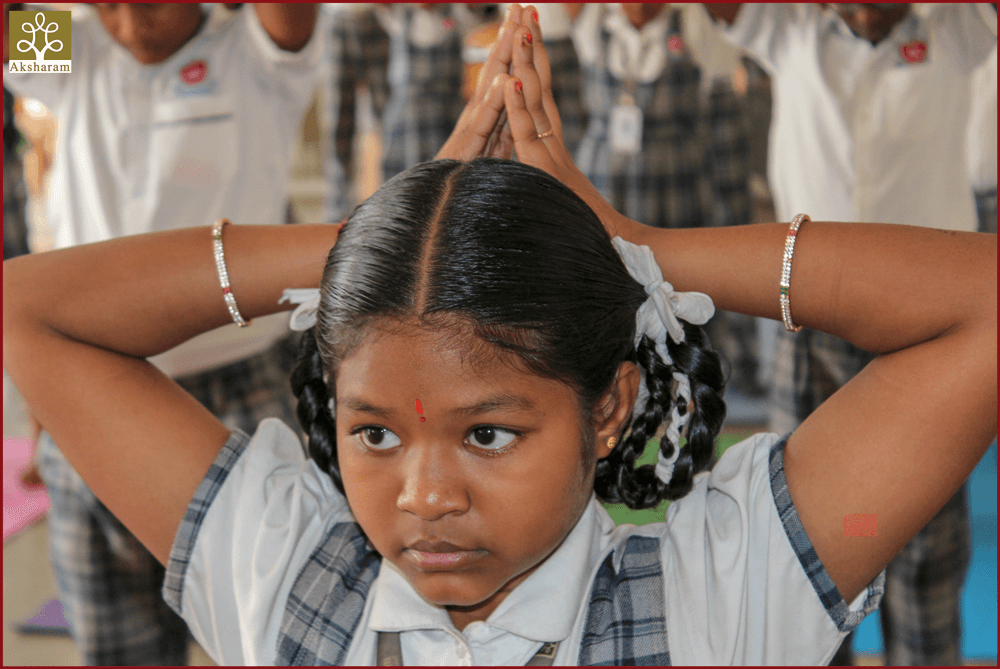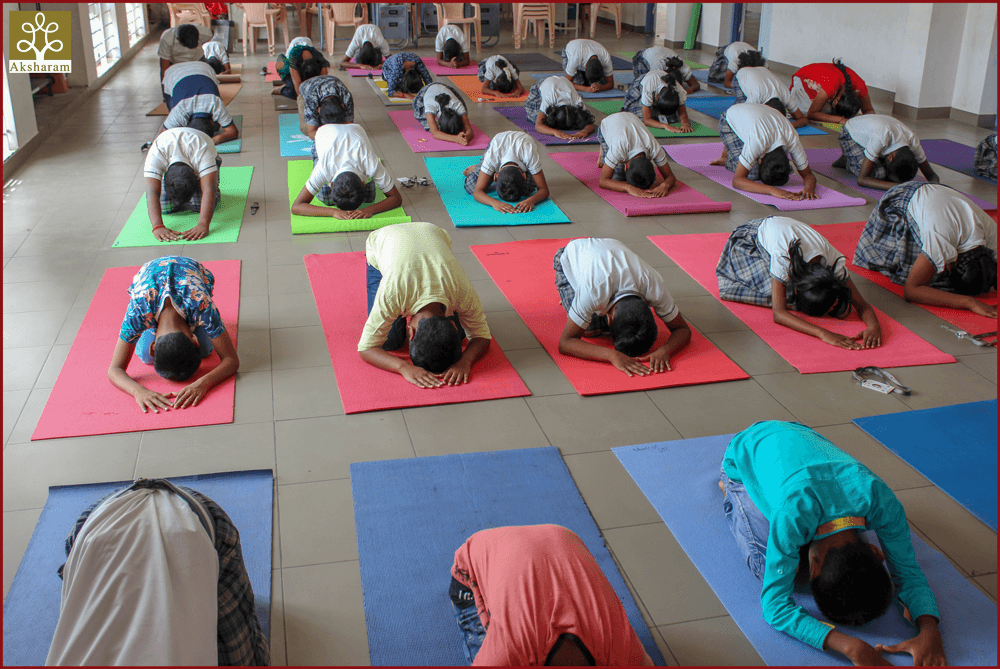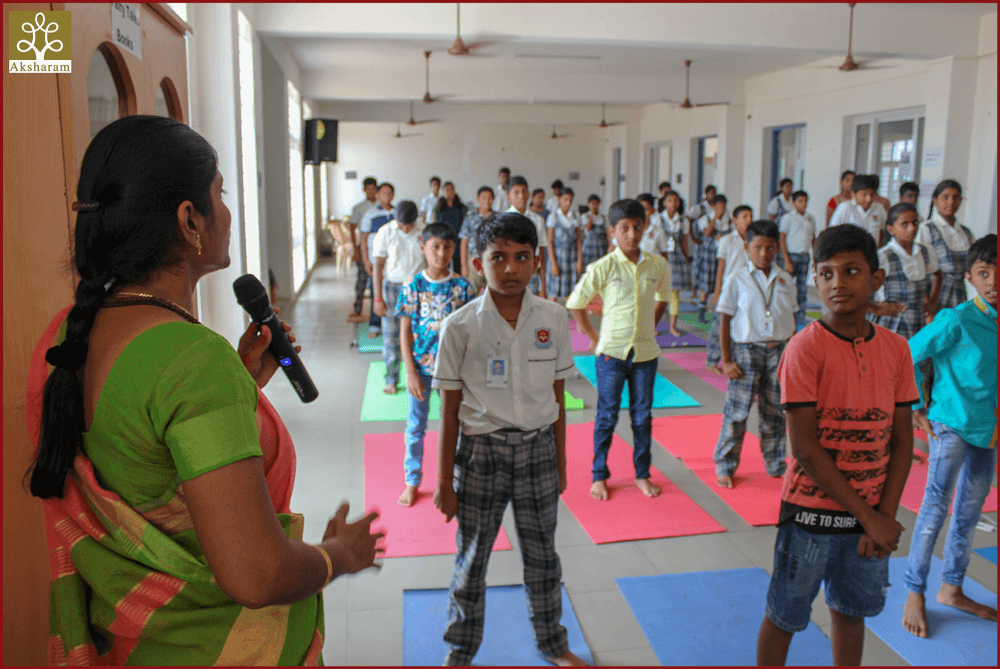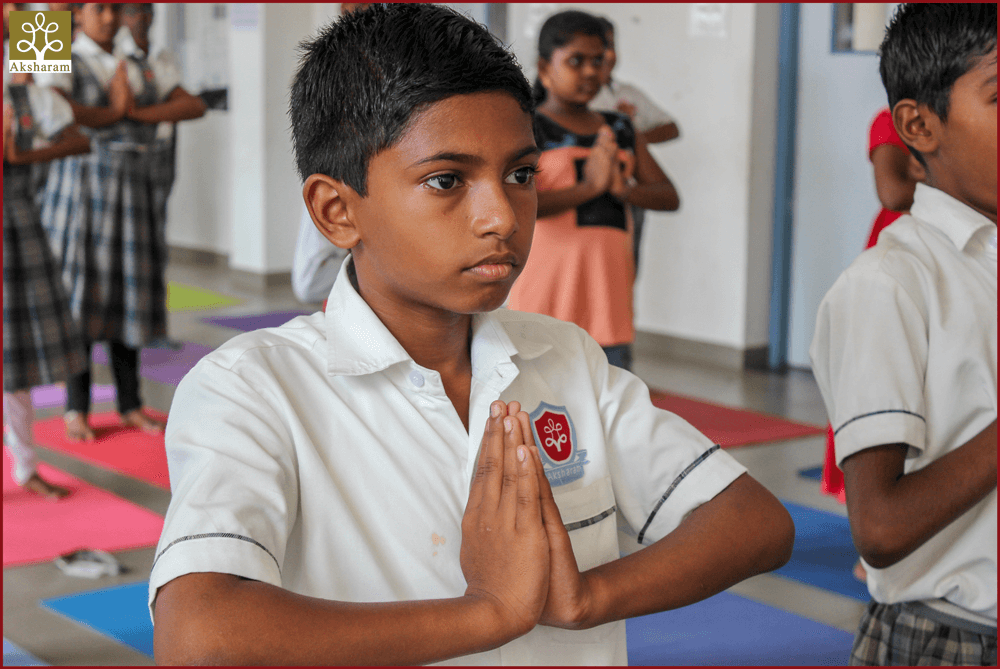 International Yoga Day June 21 -2022
"Yoga"- Happy Soul a fresh mind and a healthy body, All three can be achieved with yoga!
INTERNATIONAL YOGA DAY
International Yoga Day is observed every year on June 21 to raise awareness about this ancient practice and to celebrate the physical and spiritual prowess that yoga brought to the world.
We at Aksharam celebrated International Yoga Day with great enthusiasm. A special assembly on the theme 'Importance of Yoga" was conducted for the students of classes III-XII.  The Principal and Vice Principal delivered a speech on the Importance of Yoga, followed by the speech the students performed mass yoga and Surya Namaskar. On account of Yoga Day celebration various competitions like Clay moulding on the theme 'Favorite Yoga Pose"(Grade IV – XII) ,Essay writing (Grade VI and VII) and One- Act Play (Grade VIII & IX) on the theme "Importance of Yoga" , Drawing and painting on the theme " Yoga"(Grade I to III),  and Design your own logo competition (Grade IX-XII) were organized.
The event helped us feel confident. It also paved the way  to enhance ourselves physically, mentally and spiritually.
They helped in improving concentration and attaining inner peace.